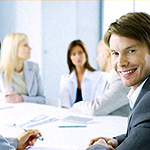 Incorporated in 1998, Sankh is an established manufacturer exporter of :
(A)
Fashion Jewelry, Accessories & Bags;
(B)
Christmas decorations, Incense sticks & Promotional gifts;
(C)
House ware, Home décor, Furniture, Decorations & Gifts;
(D)
Home textiles, Home furnishings, Floor covering & Accessories.
Our exquisitely designed Silver sterling jewelry, Costume and Imitation Jewelry includes charming necklaces, dazzling earrings, stunning pendants, trendy bracelets and beautiful bangles. Sankh trendy bags & purses are targeted to all the age groups. We are specialize in jute & cotton promotional bags. For our wholesale catalog visit www.sankh.com. We hope you will like our collections and price and find everything what you are lookingfor!"