An ISO 9001:2000 Company, we, at Panesar Machine Tools, have established ourselves as a reputed manufacturer and exporter of superior quality Rolling Machinery & Parts, Reduction Gear Box, Pinion Gear Box and Rotatory Shear. Our core competence lies in manufacturing Fuel saving device & coal pulverizer. Consistence in quality has been our key to success that is reflected in each of our tools & equipment.


Coal Pulverizer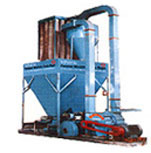 We design and manufacture world-class Coal Pulverizer. It is an important element integral to
the long term success of Low Nitrogen Oxide combustion systems. The increased use of low
Nitrogen Oxide burners in the past 10 years has instigated a need for further development of
coal pulverizer technology in an effort to ensure efficient operation of furnace for minimizing
gaseous emissions (NO2, CO, HC) and unburned carbon in fly ash. We, at Panesar Machine
Tools, been developing improved coal pulverizer technology during the past several years to
meet these challenging demands. Our Pulverizers have been upgraded for better coal fineness
and longer service life.
Salient Features of Pulvarised Coal

Continuous supply of good quality coal with different varieties.

The firing of coal is optimum (100%) in use of F.S.D as compared to manual feeding where loss of coal is 25%.

Less burning loss than furnace oil & less break down in furnace which in turn increase it's life span.

Produces brown flames through chimney & environment friendly.

Increases production up to 20% in conventional coal fired furnaces.

Average consumption 60 to 80 Kg. PMT production depends upon good quality of coal. (ie. 1st Grade of Coal)

Fuel Saving Device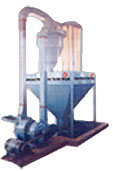 In this device the coal is crushed by a pulvarizer and transmitted to the storage tank through cyclone and adequate pipe line. The storage tank is now equipped with coal powder of 200 mesh. Rotary valve/worm drive is driven by DC motor and controlled by DC panel, rotary valve is fitted below the storage tank to the pipe lines.The blower is attached to the pipe line to create air vacuum in pipe line which in turn carries coal powder towards burners and gives continuous flames in the furnace. By F.S.D we can easily take production up to 1 to 15 MT/Hr using plates, ingot and billets as raw material, but depends on the size of the furnace. This device is useful for rolling mills, forging units & Annealing furnaces.

Pinion Gear Box

We design and manufacture world-class Pinion Gear Box. It is installed with Forced Lubrication Oil system with all necessary control & monitoring devices for Pressure & Temperature thereby providing necessary amount of oil to various gear meshes and bearings thereby resulting into smooth and trouble free operation.

Rotatory Shear

Utilizing sophisticated technology, we design and manufacture standardized as well as customized Rotary Sheer. Made with premium quality steel, our rotary sheer is renowned for it's precision, excellent performance, efficiency as well as ease of handling. It has smooth edges and is specially coated for increased corrosion resistance. Despite having sharp blades (that ensure faster cutting), our rotary sheer is safe to use.

Mill Stand

We manufacture world-class rolling mill stand provided with separate top and bottom housing boxes each carrying a cantilevered work roll. The rolls in form of roll rings are mounted on front extension of a main shaft carried in a main load bearing in the front wall and a reaction load bearing in the back wall of the housing box. It consists of housing box that contain a drive gear integrated with the main shaft. Each pinion shaft projects through the box back wall where it is coupled to a drive motor, usually hydraulic, fixed to a bracket also mounted on the box to move with it.

Quality:
We carefully monitor every level of the production process under ISO 9001 :2000 Certification standards. The raw materials used for manufacturing are sourced from the leading suppliersof the industry. The finished products are put to stringent testing beforethey are delivered to ensure our clients get the best.

Manufacturing Facilities:
We have a modern production unit equipped with sophisticated machinery, managed by a team of competent professionals. Our state-of -the-art manufacturing unit enables us to cater to client's diverse needs.

Post Sales Services:
We have a technical team of experienced professionals who areever ready to provide reliable and efficient maintenance and trouble shooting services for the upkeep of machines & equipment.

R&D:
We have a dedicated R&D unit that continuously works on product improvement & new product development that enables us to better serve our clients.


practices, timely deliveries, adherence to specifications and competitive pricing.

Panesar Machine Tools
Contact Person :
Mr. Jaswant Singh
Address:
G.T Road, Khanna Side, Opposite Power House, Mandigobindgarh
Mandigobindgarh - 147 301, Punjab, India

Phone:
+(91)-(1765)-241304
Fax:
+(91)-(1765)-500304
Mobile:
+(91)-9815088982
Email:
panesarmachinetools@hotmail.com