Beaded Bags Exporters

PROFILE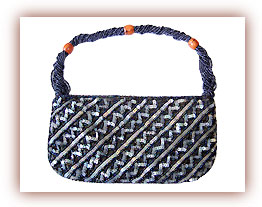 Incorporated in 2002, Bramah Impex is a professionally acclaimed organisation that excels itself in the manufacture and the export of the exquisitely designed Beaded bags,beaded fashion bags, beaded designer bags, beaded shopping bags, beaded denim bags, beaded evening bags, Hand Embroidered Bags, fashion handbags, handmade designer bags, cotton embroidered bags, women's hand bags, designer handbags, beaded evening bags, ladies fashion bags, women's designer handbags, handcrafted cotton bags, fashion bags online, fashion handbag wholesale, custom designed bags and hand embroidered bags.
Bramah Impex epitomises STYLE,BEAUTY AND VALUE for your money. The designs and colors used are as per the predictions for various seasons and the inputs provided by our buyers. These elegant bags capture the beauty of traditional Indian Handwork.
We are dedicated to providing you with top quality, gently used, merchandise which we procure from different villages. A company of international repute or award winning designers, Bramah Impex is a proud member of EPCH.
OUR SPECIALTY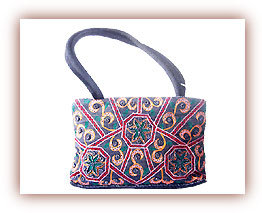 Our high quality designer beaded bags & beaded fashion bags . We also customize specific designs as per the special need/requirement of the buyers. To ensure flawless quality, we subject our products to multiple rounds of checks. Only when
INFRASTRUCTURE
We have a huge army of distinguished designers to lend creativity and innovation to our products. Although largely manually driven, we have incorporated the role of machine. We have highly sophisticated and advanced machines for the areas that warrant them. All our gadgets are kept under the tutelage of the experts for a consistent flow of efficient functioning.
Clientele
We export our products to several nations around the world. We have regular clients in various countries that include the competitive markets markets of Japan, Australia, USA, Canada, Australia,Europe including U.K. Spain etc.
MODE OF PAYMENT
We give the following options for payment :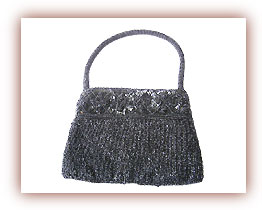 Full Advance Payment
For small orders of value less than USD 1000, we accept only full advance payment as it minimizes the bank charges involved in other methods of payment. You may send payment by Telegraphic Transfer (TT) or Wire Transfer to our Bankers under intimation to us. On request we will provide you our bank details.
Part Payment in Advance
For larger orders, we can take 50% value in advance. Balance payment is payable against delivery of documents through your bank.
Letter of Credit
For bulk order, we can accept Sight Letter of Credit opened from Prime Bank.
For Orders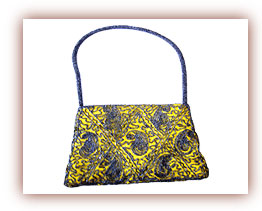 CONTACT US OR SEND YOUR BUSINESS QUERY
Bramah Impex
Contact Person : Mr. Varad Nagpal/Mrs. Anu Nagpal
Address :
E-165, Greater Kailash, Part 1, IInd Floor
New Delhi-110 048 (INDIA)
Phone no :
+(91)-(11)-65735650
Fax :
+(91)-(11)-41734655
Mobile no. :
-+(91)-9873191133 ,9811212381
Website :
www.bramahimpex.com
E-mail : -
info@bramahimpex.com, bramah_impex@mail.com