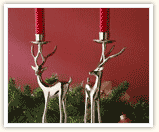 amskn
agencies is an India based company engaged in the Brass buying agent of high quality brass Art Ware Items, Nauticals Articals, EPNS Ware, Copper Artware, Silver Plated kitchen Ware, Iron Articals etc. other Handicarfts of indian Origing products for discerning buyers around the world.
amskn
agencies, As the name suggest is into the Brass buying agent of Exclusive brass items,EPNS Ware & other Indian handicrafts. Having 7 Years experience and expertise in the handicrafts industry, amskn agencies has become one of the leading players in the industry.
Every product included in our product list is innovativily designed and exhibits the richness of Indian handicraft. We use only the best quality raw material and give them a classy finish that make our products a class.