About Us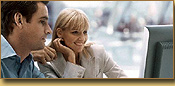 Lock in Fastner
- a name precisely distinct with an appeal of its own-Grips India is serving the garment industry with its wide range and future Technology for the last 15 years. Advance in technology and targetting Individual customer need. We offer the night kind of for the Night kinds of cloths with dye to match quality.
So, In Lock in Fastner we are manufacturing not only zippers viz, cfc, plastic, Nylon or metal but we are building relations also. We are working with Leading exports of leather garments as well as cotton garments And yes, the relations are 15 years old. So, you name the Zippers and we are there to serve you with prompt delivery along with Highest quality standard.
Products
• Concealed Zips
• Brass Zips
• Brass antique
• Brass nickle
• Gun Metal
• Nylon Zips (LFC\CFC)

Nylon Zips (LFC\CFC)
Made of fine polyster chord & can sustain press ure of 35 kg.

---

Brass Zips
Popularly known as Golden zips basically used in jeans & denim jackets.

---

Brass Antique
The finish of the front teeth is antique feasible for leather garments and leather accessories.

---

Brass Nickle
Brass nickle known as steel zips, looks are bright steel & are for expensive garments leather.

---
Strengths
Infrastructure
We have a state-of-the-art infrastructure, well equipped with modern machines. Our machines are continually upgraded to maintain their efficiency. We also add the latest machines from time to time to keep ourselves abreast with the technological advancements.
Our team consists of experienced engineers and technocrats who design the products keeping in mind the contemporary industrial challenges. Besides, they also engage in research to understand the dynamics of the industry in a better way and offer innovative products.
Customer Satisfaction
We consistently endeavor to satisfy our customers' requirements in the best possible way. We are committed to provide products that are manufactured following the strict quality control measures. Our efforts are directed towards elevating the level of our clients' satisfaction by offering them quality products and prompt services.
• We adhere to the international norms of quality.
• Our products are safe and satisfactory to be used.
• Durability is the hallmark of our products.
• We can also manufacture customized products.
• We plan our manufacturing process strategically to meet with the stipulated time frame.
• We pay special attention to the packagings of our products.
• We have a large network in India as well as overseas.