About Us
We manufacture superior quality hard wood flooring for indoor game court, Dance floor and swimming pool.
Quality of floor matched with international sports hardwood flooring. Hardwood flooring has heavy duty excellent performance and best looking.
Strengths
We offer high quality and durable products, competent price and international quality. Hardwood flooring is longer strengths and less expensive. No compromise in quality of product and work execution under experienced civil engineer.
Ideal for Usage in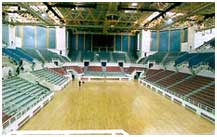 •Volleyball Court
• Badminton Court
• Table Tennis Court
• Billiard Court
• Sports Club
• Wooden Court
• Swimming Pool
• Stage / Dance Floor
• Departmental Store
• Super Market
Benefits
• Easy to clean
• Stain resistance
• Durable performance
• Lasting good looks
• Warm to touch
• Healthy indoor climate
• Excellent price - performance ratio
• Noble precious wooden surface
Treatments

A
nti termite treatment of existing floor.

B
ituminous pointing of existing floor.

A
ll using material used after anti termite preparation.

R
ubbing and wax polishing on the top of wooden flooring.
Floor Level
Hardwood flooring is 150 mm higher finished floor from existing floor level.
Specification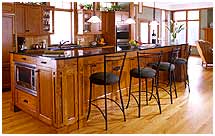 Surface jack
- built-up section of angle 75 mm x 75mm x 8 mm. and ms flat 70mm x 8 mm galvanized electroplated 150 mm long jack fixed with 40 mm long fasteners.
Main supporting beam
- Sal wood of 70mm x 125mm cross-sectional and 7ft. to 12ft. long

as per required.
Cross supporting beam
- Sal wood of 50mm.x50mm. Cross-sectional and 7 ft. to 12ft.

long as per required.
Plank
- Teak wood plank of 22 mm - 25 mm thick and 100 mm to 125 mm in width of 900 mm to 1800 mm long fixed with inter locking

system all sides in plank.