About US
We take pride in introducing ourselves as one of the distinguished manufacturers, exporters and suppliers of Fashion Wears .We combine marketing expertise and creative imagination to deliver designer garments with unique textures, designs and colors. Each garment is exclusively designed as per the changing fashion trends that reflects fine craftsmanship and elegance that suit the aesthetic tastes of our clients all across the globe.

We serve our customers with high quality of products along with a wide range of variety of designs and fabrics.We source our garments keeping in mind the tastes and preferences of our clients both in domestic as well as international territory. Our ensembles are noted for their quality workmanship. We ensure that the fabric is of the finest quality and a lot of emphasis is laid on the designs, color and strength of the fabric used.
We have our sister concern "Suriya Creation" located at Tirupur, engaged in manufacturing and exports of various kinds knitted and woven garments.
Mr. T.A. Vaitheyalingam
3/265, Ayodhya Nagar, Uthukully Main Road,
S.Periyapalayam,
Tirupur-641607,Tamilnadu(INDIA)
Phone : +(91)-(421)-3098108
Fax : +(91)-(421)-2374728
E-mail: vigneshtextiles@gmail.com,
suriyacreation@gmail.com
Vignesh Textiles is a leading manufacturer and exporter of highly fashioned knitted and woven garments for all. The organization has an unflinching attitude towards quality and is driven by market trends and requirements.duce for different labels and different tastes.




Our Products
We deals in various range of Designer Clothes which are highly acclaimed in the international market. They include:
» Men's Wear :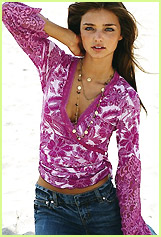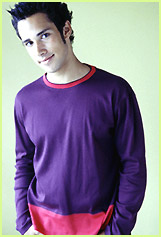 Men's Formal Wear | Sports Wear | Active Wear | Sleep Wear | Knitwear | Chinos / Cargo Pants | Jeans | Jackets | Shirts | Sweaters | Track Suits | Sweat shirts | Woven and Knitted Apparel |Sleep Shirts | Boxers | Pajamas
» Ladies Wear :
Women's Formal Wear | Sport Wear | Active Wear | Sleep Wear | Woven and Knitwear | Sleep Shirts Tees | Pajamas | Tee Shirts/ Tops | Chinos / Cargo Pants
Skirts | Jeans / Shorts | Sweaters | Track Suits | Sweatshirts
» Kid's Wear :
Boys Trousers | Dungarees | Kids Fashion Wear | Girls Trousers | Designer Baba Suits | Infant Suits | Girls Trousers | Kids T-Shirts
And various other clothes for children
Infrastructure
We have all the in-built facilities that a company of our stature require. Our designers, technicians, craftsman work in tandem and it is due to the result of such co-operation that we have been able to bring out such world class products. All our manufacturing machines are repaired and replaced whenever there is a need. We have always believed in offering innovative products to our customers.
Quality
What makes us different from our competitors is the world class products we offer to our clients. We possess trial and testing lab where all our products are thoroughly tested before they are finally dispatched. A team of competent inspectors are involved at all stages of products to ensure that the quality of our products are maintained at all costs.