About Us

Times Packers and Movers, based inBangalore Karnataka South India and having its branches on all the major cities of India,
we have been serving the packers & movers industry proudly since 2002. We are one of the most well known names in the
Packers and Movers
market today. At Times movers & packers we handle all your belongings as if they were our own, we go above and beyond to meet each individual customers needs, and with each new customer we continue implement new ways to improve our quality of work.
We want you to know that, as our customer, you are ALWAYS RIGHT. All the elements of our transportation and relocation services rendered are discussed in detail with our clients during our preliminary meeting, ensuring a trouble free relocation. We view your business as an investment in our company, not just a payment for moving furniture. So, as your return you will receive ever it is you need from us, to make you move smooth. If your desires are at all possible, we will perform them to the utmost of our abilities. Most of all we guarantee our services to the fullest if it is determined that we have not met the requirements, to give you outstanding customer service attention or best of quality work possible.
We will give you our services at no cost!
As a 24/7 family owned and operated community-based business.
Send Query Now
We promise:
availability, security, savings, trusts, and insurance, for a lifetime of come.
We have very large Packers Movers team of employees including
supervisor professional packers & Movers loading experts
drivers, and other support people. We are proud to introduce ourselves as one of the reputed firms in the packing and moving of household and commercial goods. Based in Bangalore Karnataka South India since its origin, A1-
Times Packers & Movers
known as Times
Packers & Movers
have continued to be a leader in the household and commercial goods moving industry. We offer a highly personalized service, which several firms find difficult to compete with. We understand that your possessions are your as sets.
We have a team of highly trained professionals, who take special measures to assure the safety of the goods and ensure proper execution of the services and conveniences of the customers
Our Packers and Movers Services in Bangalore Karnataka ::
We are providing our services to our customers either it's a domestic or within city relocation. We have a skilled team of professional staff to provide excellent services. Summary of our services is: Packing services, Moving, Warehouse service, insurance of goods, loading unloading, transportation service, unpacking etc.
Packing & moving services Bangalore Karnataka South India:
»
We pack your personal belongings as per the nature of the item with the help of our professional packing experts. The entire packing is done under the careful supervision of our experts who make sure that all the goods are perfectly packed, so that they don't get damaged when they are moved from one place to another.
»
We ensure that your goods are moved safely from one place to another within the stipulated time. We endeavor to take care of all your possessions by offering an experienced team of packers and movers with professionally trained drivers to ensure the safe delivery of your goods to a new destination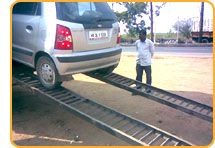 Car Carrier Services Bangalore Karnataka South India:
We are using excellent modes of transportation like: small & heavy trucks, tailors, containerized trucks & car carriers. We transport cars, by providing specially covered car trailers, all over India. We offer complete DOOR-TO-DOOR services, be it from one city to another or even from one street to another.
Relocation Services Bangalore Karnataka South India:
Our team takes care of all our clients possessions. A team of packers and movers and professionally trained drivers ensures the safe delivery of the goods. We always make sure that all the items are moved safely from one place to another within the stipulated time.
Send Query Now
Loading & Unloading Bangalore Karnataka South India:
Loading of goods is also of great significance to us because many goods are damaged during this process. We provide trucks for the transportation of goods. We make it certain that all valuables arrive at their respective destinations with no damage at all. Relocation of goods is done timely without causing any anxiety to our customers. Once the goods have reached the destination, we unpack them at the destination with utmost care and attention.
Warehousing services Bangalore Karnataka South India:
Times Packers and Movers also provides warehousing facility, if you require our storage house to keep your goods with safety for days or months, we are always ready to provide you storage space as we are having a huge warehouse for all such requirements
Our Mission:
Times packers and movers is dedicated to successfully providing premier logistics services by utilizing the best people, best methods, and best technology. We shall accomplish these high standards of quality performance through the active participation of the organization's most important resource, our employee team members and partner-suppliers

Our packing and moving services Expertes:
We have the most modern fleet in our industry. Our advanced tractor and trailer technology enables us to maximize our loads and provide ease of loading to meet our customer requirements and protect our drivers and the public.
Contact Us: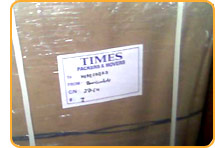 Times Packers & Movers
Please feel free to call to any numbers given below which is nearest to your house but today in the e world we communicate best via e-mail so just shoot a mail to us and our representative would be there for assistance.

Head Office
A1-Times Packers and Movers
Contact Person:
Mr. Ashis Singhania
Indira Nagar, Airport Road, J C Road, Yeshwantpur, Bangalore,
Karnataka, India.
Phone:
+91-80-32909248 /41177887
Fax:
+91-80-41177887
Mob:
+91-9845395230/+91-9341371313/+91-9341091991 +91-9880522369
E-mail: timespackers@gmail.com
Kolkata Office:
A1-Times Packers and Movers
M.G.Road, Dankuni.
Contact Person: Mr.Pradeep Agarwal
Office 033-32929991
Mobile: +91-9330099991
+91-9332966167/ +91-9832228761
E-mail: timespackers.kol@gmail.com
Hyderabad office:
Contact Person :Mr. Vijay Brijwasan Old Bhuwanpalli
Phone: 9392491991/ 9348111180
E-mail: timespackers@gmail.com
Mumbai Office:
Contact Person: Mr. Prakash Agarwal Phone: 9324591991/9321216622,022-27659870/ 022-27659879 Vashi
E-mail: timespackers@gmail.com
Delhi Office:
Contact Person: Mr. Manoj Bhadwaj
Phone: 9312091991
E-mail: timespackers@gmail.com
Noida office:
Contact person: Mr. Abhishek
Phone: 9312091991/9311188880
E-mail: timespackers@gmail.com
Chandigardh Office:
Contact person: Mr. Virendra Bhardwaj Transport area
Phone: 9356721503/ 09814141470
E-mail: timespackers@gmail.com
Lucknow office:
Contact Person: Mr. Prem Vikash Nagar
Phone: 9335362173/ 9327693486
E-mail: timespackers@gmail.com
Pune office:
Pune Packers and Movers
Mr. Deepak: 9371691991
Pimpri
E-mail: timespackers@gmail.com
Nagpur office:
Nagpur Packers and Movers
Contact Person: Mr. Sharma
CA road
Phone: 9823032462
E-mail: timespackers@gmail.com
Chennai office:
Chennai Packers and Movers
Contact person: Mr. Shushil : 9364291991
E-mail: timespackers@gmail.com

Indore office:
Contact Person: Mr. Vikash Sharma Devasnaka
Phone: 07314033508 / 9300839322 E-mail: timespackers@gmail.com
All India help line number Our other networks:
Bangalore:
9341091991
Delhi :
9312091991
Mumbai
: 9324591991
Pune :
9371691991
Chennai :
9364291991
Hyderabad :
9392491991
Kolkata:
9330099991