Teeth Whitening India
facilitates the
cheap dental treatment in India
along with the full range of affordable India tour packages to provide best deal
dental care and tourism in India.
We run prominent teeth whitening in Delhi, Mumbai, Chennai, Kolkata, Darjeeling, Varanasi, Goa, Calangute, Panjim, Cochin, Trivandrum, Kollam, Hyderabad, Ahmedabad, Surat, Bangalore, Pune, Mysore, Jaipur, Udaipur, Jalandhar, Ludhiana, and Kathmandu (Nepal). Besides, we offer group discount teeth whitening regularly throughout the year. The hot deal offerings of international brands of teeth whitening at our more than 100 dental clinics in India are professional chairside and carry home bleaching kits including:
Products :
Brite Smile

BriteSmile Inc
produced
BriteSmile
is a one hour professional teeth whitening treatment that is fast, simple and remarkably effective. Clinical tests have shown that BriteSmile (Hydrogen Peroxide 15%, pH approximately neutral) is one of the safest ways to whiten your teeth. It's completely harmless to enamel, composites, and all dental work. BriteSmile is a state of the art treatment. In fact, its advance technology gives you results that can last for years.
The BriteSmile Professional Teeth Whitening treatment consists of a gentle whitening gel activated by a special, patented light operating in the gentle "blue spectrum." The patented BriteSmile light is not UV, heat or laser-activated and the gel effectively whiten and brighten your teeth in just about an hour. Follow-up home bleach kit can also be opted for greater cost savings.
Zoom Advanced Power & Zoom2 Teeth Whitening
Discus Dental, Inc.
produced new launch
Zoom Advanced Power & Zoom2 Chairside with Touchup Kit's
enhanced formula (Hydrogen Peroxide Gel 25%, Light - Ferrous Gluconate activator) is clinically proven to whiten in shades 8-12 in less than one hour when used with the Zoom Advanced Power and Zoom2 Chairside Whitening Lamp. Zoom Advanced Power or ZOOM2 Teeth Whitening is not recommended for children under 13 years of age and pregnant or lactating women. The advanced Zoom product is more powerful and effective than ever. Home bleach or Touchup Kit is also available at most of our centers.
Rembrandt Chairside Whitening Kit
Johnson & Johnson
produced
Rembrandt Chairside Whitening Kit
uses Dual barrel syringe pre-filled with patented 36% hydrogen peroxide whitening gel (.08 fl. oz.), Light Cure Paint-on Dental Dam Syringe, this chairside whitening combines the power of a "Sapphire" Plasma Arc Light to deliver truly brilliant results of teeth 8 to 10 shades brighter in less than one hour.
Laser Smile
BIOLASE Technology, Inc.
produced
LaserSmile
gel (Hydrogen Peroxide 37%, pH 7.0) is specially formulated to work effectively with the specific wavelength (810 nm wavelength from laser) of the LaserSmileT laser, increasing the efficiency of the whitening process. The dramatically shorter treatment time (24 minutes) avoids excess heat & sensitivity common to other whitening devices, promoting patient comfort, safety, and self-confidence.
Pola Zing
SDI
produced
Pola Zing
is a "jump start" 35% carbamide peroxide system (pH 6.5) designed to accelerate the take home tooth whitening procedure. Dentists apply Pola Zing to the patient's trays the same way a take home system is applied. Patients can then wear the trays for 30 minutes in the waiting room before they go home. After seeing the results from this 30 minute session, patients begin to see just how effective tooth whitening can be, before they have started the treatment at home
Opalescence Xtra Boost

Ultradent Products, Inc.
produced
Opalescence Xtra Boost
offers the convenience of syringe delivery, plus the bleaching power of activated 38% hydrogen peroxide. Mix to activate the product just prior to application. Activated gel (pH 7.0) is then applied to teeth for whitening – without a light. The procedure can get patients in and out in about an hour.
DentAmerica Litex Plasma Arc Everbrite Teeth Whitening
The
DentAmerica
produced
Litex 685 Plasma Arc Teeth Whitening System
is state-of-the-art, plasma arc based advanced technology light, using in-office
Everbrite tooth bleaching.
Whitening arch is designed to bleach whole anterior portion. It whitens 6-10 shades in less than 45 minutes, without the discomfort of any sensitivity.
Illumine
DENTSPLY International
produced
Illuminé
In-Office Tooth Whitening System is a breakthrough whitener that can deliver up to nine shades in 30-60 minutes. There is no heat, no light, and no gingival isolation used, product (Hydrogen Peroxide 15%, pH 6.0-6.5) is just mixed, applied, and the patient is sent to the waiting room, for results to appear in 30-45 minutes.
LumaWhite™ Plus Single Patient Kit
LumaLite, Inc.
produced
LumaWhite ™
plus Single Patient Kit comes with (Hydrogen Peroxide 35%, pH 5.0-6.0) light activator needed to perform one in-office whitening procedure in less than 1 hour. It performs three in-office sessions of 8 minutes each.
Teeth Whitening Festival India adds New Bleaching
The
Teeth Whitening Festival India
is organized in pre and post tourism season applying promotional discount prices is popular in many cities in India . In-office Bleach, Home Bleach, OTC Teeth Whitening, and dental care centers add to the zing. Bedtime products include Opalescence PF, Nupro White Gold, Nite White Turbo and PolaNight. Daytime products include Opalescence PF, Rembrandt XTRA-Comfort, Natural Elegance, JustSmile, Perfecta Bravo/Ultra, PolaDay, Voco, and Trèswhite. Cosmetic Dentists add bleaching system BT-Cool (LED) & GoSmile making India dental tourism more exciting as cheap dentistry abroad.
Profile

Teeth Whitening India provides the teeth bleaching services as part of Dental Tourism in India, under the wider ambit of Medical Tourism India. Besides providing the regular India tours to Rajasthan, Delhi, Jaipur, Agra, Cochin, Chennai, Hyderabad, Bangalore, Kerala, Goa, Kolkata, Darjeeling, etc. covering hotel bookings, backwaters houseboat stay, beaches of India, hill stations of Himalaya and much more. Contact us for cheap and best combination of dental treatment and holidays in your single India Visit.
Other dental treatments facilitation by TEETH WHITENING INDIA
Preventative Services :
Adult and child cleanings; Bite-wing x-rays; Panoramic x-rays; Full mouth x-rays; Scaling and root planing; Complete Oral Prophylaxis; Fluoride applications; Occlusal guards; Oral cancer screenings.
Restorative :
Dental Implants; Invisible/Clear Braces; Dentures; Partial Dentures; Overdentures; Cerec Fillings (ceramic white fillings) Onlays and Inlays; Composite (White) Fillings; Crowns (Cerec, Ceramic, Porcelain and Gold); Fixed and removable bridges of 3-8 crowns.
Cosmetic :
Crowns; Porcelain veneers; One-hour teeth whitening/bleaching (in-office).
Repairs :
Replacing teeth on full and partial dentures; Denture and partial denture relines.
Oral Surgery :
Single tooth extraction; Wisdom tooth removal; Orthognathic Surgery.
Note: Teeth Whitening India disclaims any technical information on this site. Price information is approximate price and actual prices may vary slightly as per individual dental professionals' charge.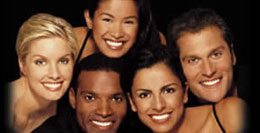 Youthful Happiness After Teeth Whitening
Teeth Whitening India
(Div. Dental Care India Tour)
107 Triveni Plazas
17 A/56 WEA Karol Bagh
New Delhi – 110 005 (India)
Tel :
+91-11-25712769, 41452151
Email :
dentalcareindiatour@gmail.com
For Tour Packages kindly Logon to :
www.rajasthan-indiatour.com