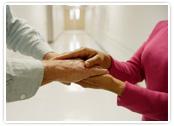 Welcome to Hearing Aids Super Store! We always put our customers first, with personal responses to questions, speedy service, reasonable shipping and great new products for hearing aids, hearing aid accessories, electronic hearing protections, hearing aid batteries, hearing protection ear plugs, hearing enhancement. you can navigate to the application page that best fits your needs by choosing from the links on the left where you will find our top suggestions for children, musicians, for sleeping &
snoring, swimming, flying, motorcycling, shooting and more.

These excellent reusable plugs have it all:Removeable cord, durable "hear pack" carry case, multi-flange design, two sizes to fit nearly everyone, plus a natural sound quality that helps wearers better understand speech while wearing their protection.Durable, washable, reusable silicone rubber earplugs at an economical price. If you prefer to browse our complete list of ear plugs, you can see pictures and summary information on all of our foam and reusable ear plugs at the links in the box on the right. Banded Earplugs, or Hearing Bands, feature earplugs mounted on a plastic headband. Available in a variety of styles and NRRS, Banded Earplugs help keep plugs in place for a better, more effective fit. Never lose your plugs again!