Stefen Quickmelt

Box Furanace

Furance Curcible

Furnace Copper Coil
PROFILE
Stead fast engineers is one of the leading ISO 9001 : 2000 Certified manufacturers and exporters of medium frequency coreless 'Stefen 'Induction furnaces for melting ferrous and non-ferrous metals, used in small and medium size foundries.
With complete in- house designing and manufacturing facilities, stead fast is serving steel industry with its state of art melting systems comprising of power panels and crucibles.
We manufacture all the crucial panel components like dc choke, transformers, current transformers, PCB(s), bus bars, thyristor chillers and complete crucibles- box type as well as steel shell for the past 20years.
We deliver high- quality products customer made exactly to customer requirement at an amazingly affordable price.. Manufacturing quality products involves setting standards, training personnel and including all employees in the philosophy that everyone is responsible for quality and customer satisfaction.
OBJECTIVE
We want to be a part of customer(s) winning team through equal participation, to help him achieve his objectives and targets. This team work will lay the foundation for a strong and successful business relationship.

OUR STRENGHTS
Quality
We are committed to quality, to supply you the leading edge, competitively priced products and services. We ensure that all the components pass through stringent quality tests before being approved for production/assembly. Also, quality checks are done at various stages of production, to make sure that an absolutely troublefree equipment is supplied to our valued customers.
Continuous improvement
At stead fast engineers continuous improvement is the culture. Through training and practical exposure the employees are motivated to think of better ways of doing things each time all the time.
Excellent after sale service
A team of dedicated and experienced engineers is available round the clock to attend to the concerns (if any)of our esteemed clients.
Firm delivery as per commitment
Infrastructure
• A3000 sq yd. facility with complete infrastructure comprising of
• Mechanical fabrication shop
• Machine shop
• Electronic panel design and assembly division
• Well Equipped Lab
• Two huge storage facilities for mechanical, electrical and electronics components
and spares.
• Administrative block
PRODUCTS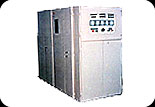 • Complete Stefen Quickmelt medium frequency core less induction furnaces for ferrous and non-ferrous melting, comprising of power panel and melting Pot/Crucible, with Accessories, from capacity 50Kg to 5000Kg
• Box Furnaces
• Steel shell melting Pot/Crucible
• Standard, Quality spares for these furnaces as well as custom made as per customer's requirements.
• Stefen-Gradmatic Refractory Installation System (RIS) for big furnaces from 5 tons and up-it's a complete furnace lining solution comprising of 4 machines to install perfect dense, uniformly thick and accurate lining with two people and 1/3 of manual lining time.
Other Services
• We also undertake modifications and repairs of old furnaces with guaranteed cost savings
of upto 20% with our special power efficient design modifications.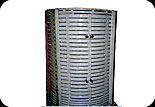 • Annual maintenance contracts (AMC) for all makes of induction furnaces.
• Complete revamping of old furnaces is also undertaken on turnkey basis by our expert team of qualified engineers.
---
We want to be a part of your winning team.We guarantee that working with "Stefen Quickmelt furnace" shall be a smooth and pleasant experience for you and will boost your enthusiasm and targets.