Company Profile :-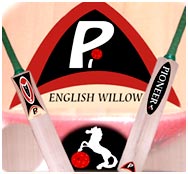 Pioneer International is well established Company which manufacturer, wholesale supplier, exporters of sports goods, sports wear and sports equipment. Pioneer International is one of the well-established names in manufacturing and exporting of a wide range of sports goods of international-standard cricket balls, cricket bats, cricket batting gloves, cricket helmets, cricket keeping gloves, indoor batting gloves, indoor keeping gloves, skipping ropes, cricket batting pads. Our raw material is purchased from the most trusted suppliers. As well as we deal in sports wear also like sports hats & caps, cricket shirts, sweaters, training suits, cricket trousers, cricket shorts, cricket bibs, track suits. we, sports goods exporters understand the importance of cricket equipment for a cricketer and the faith he/she puts in them for his/her performance, hence, Pioneer International aim to provide best quality cricket equipment that delivers high performance by ensuring that each of our products go through stringent quality checks.
Pioneer International State-of-the art production plant and skilled workers strive hard to manufacture top-quality products.
Timely communication and co-ordination with our client is of utmost importance to us. Our strengths lie in the ability to clearly understand sports goods customers and manufacture products that meets their specifications perfectly.
Pioneer International is a major supplier to professional, collegiate, interscholastic and amateur organizations worldwide. The objective of the company is to remain Leaders of India in the sports goods arena by providing world class cricket equipments at reasonable prices and help in creation of a healthy society.
Our Products Range :-
Our comprehensive range of cricket equipment includes: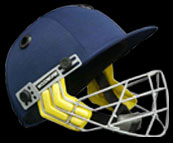 Cricket Equipment

Sports Wear
• Cricket Bats
• Cricket Batting Gloves
• Cricket Batting Pads
• Cricket Keeping Pads
• Cricket Keeping Gloves
• Cricket Helmets
• Skipping Ropes
• Indoor Batting Gloves
• Indoor Keeping Gloves
• Protective Gear

• Sports Hats and Caps
• Cricket Shirts
• Cricket Trousers
• Training Suits
• Cricket Shorts
• Cricket Bibs
• Track Suits
• Sweaters
Quality :-
At Pioneer, quality has been a phenomenon of driving success and a reason for our progressive growth in Sports equipment industry. We have been practicing the ethical principles of quality and customer services since the time of inception. We always strive for quality, as it is the platform on which our company stands. We have engaged professionals who have expertise knowledge of sports equipmants. Each and every equipmants is properly monitored under the supervision of experts at different levels of manufacturing. Our prime focus is to provide excellent quality products to our customers to attain maximum customer satisfaction.
Infrastructure :-
Our well developed infrastructure set-up comprises of advanced technology based machinery equipment, which allow us to successfully meet our production targets. Further the services of a committed and professionally trained workforce also help us provide an appropriate production environment, which enable us to manufacture high quality sports equipments in both standard and customized finishes. Some of the machinery equipment which allow us to have a smooth and flawless production process include machine, casting machine, sewing machine and many more.
Clients :-
As an accomplished name in the sports goods industry, we have earned a remarkable position in the domestic as well as in the international market. Our products are appreciated by leading players and other clients all across the globe. It is our ultimate goal to provide best products and customer service. It comprises of satisfied customers in the vast and demanding international markets where our zeal for perfection has been noticed and appreciated. We have been exporting successfully to many overseas countries like Uk, USA, Canada, Srilanka, Australia, England, Bangladesh, South Africa, etc.
Pioneer International
Mr. Pallav Goel
Add :
45, Ganj Bazar Meerut, Uttar Pradesh, India - 250 001
Mobile :
+91 - 9927013477
Phone :
121 - 2513274
Email :
info.pioneer@gmail.com