Haji Mohd. Farooque Silk Fabrics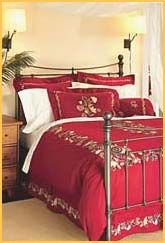 Haji Mohd. Farooque Silk Fabrics, one of the leading manufacturers and exporters of Silk fabrics, Brocade Silk Fabrics, Silk Organza Fabrics, Home Furnishing items, Embroidered Dresses, has made waves in the industry with its quality products.

A PRELUDE
Style, Cut, Texture, Drape and season are all-important factors in determining the finest fabrics.
We are engaged in the manufacturing and exporting of finest quality Silk Fabrics, Brocade Silk Fabrics, Silk Organza Fabrics that exclude an innate quality of refinement. We also supply home furnishing items, stoles, scarfs that optimize style and elegance. Our products are available in designs ranging from contemporary to traditional styles.
We endeavor to offer a unique style to our clients that sets a trend in the industry. Our desingers come out with creations that are a fusion of the East and West. We are continually developing unique and ingenious ways to design products of Optimum quality at minimum costs.

OUR CREATIONS
We unfurl our scintillation range of products that are desinged to suit the diverse taste of our clients. Our products range includes : -
SILK FABRICS
FASHION GARMENTS
HOME FURNISHING

* Brocade Silk Fabrics
* Cutwork Silk Fabrics
* Silk Organza Fabrics
* Georget Print
* Georget Silk Fabrics
* Shiffon Silk Fabrics

* Silk Stoles
* Silk Scarves
* Embroidered Dresses
* Shiffon Scraves Printed
* Viscose Scarves

* SilkHome Furnishing Items
* Silk Cushion Cover
* Silk Bed Cover
* Silk Bed Sheet
* Silk Pillow Cover

IN PURSUIT OF EXCELLENCE
Every product of our company bears the mark of excellence in terms of quality and innovation. Our main focus is on offering outstanding products to our customers and sticking to timely delivery schedule. From conception to final delivery, every single product undergoes several quality tests our team of experts maintains a strict vigil on the manufacturing process to maintain highest quality standards.
OUR FACILITIES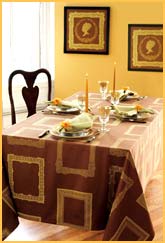 Backed by the most advanced design and manufacturing systems and comprehensive technical support, we design unreveled products of international standards. We have design studio with qualified designers supported by computer software who are constantly engaged in creating new concepts, patterns and designs, Our talented designer are pivotal in bringing forth unique products.
OUR PATRONS
We have impressed our name in the monds of our clients by offering high quality products of international standard. we have our clients in domestic as well as international arena. We export our products to countries like Canada, U.S.A and Japan.
CONTACT US OR SEND YOUR QUERY
Haji Mohd. Farooque Silk Fabrics
Mr. Anwarul Hasan

A31/124, Nawapura, Hanuman Phatak ( Near Pilli Kothi)
Varanasi - 221 001, Uttar Pradesh, ( India)
Tel
: + (91)-(542)-2431627
Fax
: +(91)-(542)-2431627
Email
:
silkfabric@sify.com