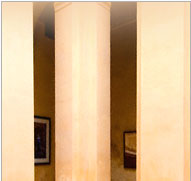 Chalet luxury serviced apartments Bangalore is one of the leading providers of quality living, relocation and transit solutions to corporates world-wide.
Welcome to the world of chalet. A truly private space, comforting ambience in a designer serviced apartment, which is possibly the next best thing to your home.
Chalet Luxury serviced apartments, that are fully furnished apartments where one can get affordable accommodation, exquisitely designed, are conveniently located to prime business area and airport, in Bangalore/ Hyderabad. Services apartments in Hyderabad & Bangalore provides convenient stay & accommodation and are ideally suited for corporate guesthouses, transit apartments, holiday homes.