Profile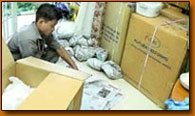 Sandeep Packers & Movers(Delhi) is one of the fastest growing among the leading field of freight forwarding, freight relocations and logistics nationwide. Sandeep Packers and Movers have professionalized the aspect of moving and packing services not only nationwide but also worldwide too. Our list of clients is a proof of our professionalism. Sandeep Packers and Movers endeavor to provide a very swift and safe moving and packing services that can solve all your packing and moving problems.
Sandeep Packers & Movers is one of the pioneers of worldwide freight forwarding, freight relocations and logistics., Sandeep Packers and Movers have continuously provided our customers with safe and reliable services that address their needs aptly. Our Company is well known to provide complete solutions to all your problems related to Packaging Services, Car Carrier Services, Relocation Services—both domestic and international relocation services and also corporate relocation. Our head office is in Delhi.

Services
Packaging and moving services
We, Sandeep Packers & Movers(Delhi) offers fast, reliable and professional packing and moving services in India that mainly include the packing and moving of household goods and ensures that all the goods are perfectly packed so that they don't stand any chance of damage during transportation. Sandeep Packers and Movers ensure that your goods are moved safely from one place to another within the stipulated time. Our company has gained reputation for providing packaging services of international repute. The team of expert professionals ensure they make use of best quality packaging material while packing. Utmost care & attention is paid to your goods during its safe and swift delivery at the desired destination, be it in India or abroad. The company makes sure that they provide the clients customized packing and moving services as per the specifications
The entire packing is done under the supervision of our expert staff members who make sure that all the goods are perfectly packed so that they don't get damaged while moving from one place to another. We have the expertise to ensure that your home or office is opportunely packed and your containers properly labeled. We are also able to offer you the highest quality of packing material and protection to your belongings. We use different packing depending on the materials and the equipments.
Car carrier Services
Sandeep Packers and Movers(Delhi) provides reliable and efficient car carrier services which help in the speedy, swift and safe transit of cars and all other vehicles at the desired destination.
We know that cars are something, which are very precious to it's owner, since a huge amount of money is spent in possessing them.
Relocations
Sandeep Packers & Movers(Delhi) provide quality, smooth and swift corporate and residential relocation services. Our company acts as a single source meeting all your relocation needs, right from relocating household goods to facility moving etc. The service can be tailor made to suit your specific needs and requirements. We assist you at every step and also provide suggestions and tips to make your relocation as smooth as possible. We provide all relocation services including Household Relocation,Corporate Relocation,Commercial Relocation and Customised Relocation.
Sandeep Packers & Movers has the answers to many questions regarding relocations services asked by many Human Resources departments. They require additional services for a successful transition of their assigned employees, the expatriates. We aspire to be the optimal, flexible service provider. sandeep packers movers 24-hour relocation service is therefore a logical solution.
We not only help with the relocation from domestic level, but also with relocations to other national level within delhi to all indian cities.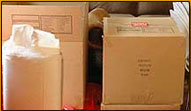 Loading Unloading
Loading and unloading is as important as is packing. The safety of your belongings is our primary concern and for this we leave no stone unturned. The loading and unloading of goods are dealt with utmost care & safety, thus, demanding a lot of expertise.These two important jobs take place under the guidance of experts, who take utmost care to ensure zero damage of your goods during the whole process of packaging and moving.
Contact Us Or Send Online Query
Sandeep Packers & Movers
Contact Person :
Sunil Sharma
Address :
7530, Galaxy Appartment, Tel Mill Marg, Ram Nagar, Pahargunj
New Delhi - 110055
India.
Phone No :
91-011- 23553738 / --9350044046 / 9310244046
Mobile:
9811040475
Email :
srlc87@gmail.com