---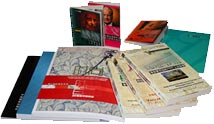 Ambica Printers is an innovative, premium custom packaging company with around two decades of industry experience: folding boxes, printed cartons, retail packaging,Suppliers of packaging boxes, mono cartons and outer cartons. Also providing customized printing services for leaflets, brochures, catalogues, business diaries and magazines.
Our name is synonymous with creative design and high quality premium paperboard packaging. Our value added production processes can enhance your brand image.
Ambica Printers has produced innovative custom packaging from location Meerut.The company is focused on packaging that solves problems, meets specific needs and improves customer profits.
Our vision:
Our vision is to be the industry leader among independent Printing and Packaging companies through valued relationships with our customers - built upon our continuous efforts to deliver innovative products, exceptional value and extraordinary service.
Our mission:
Provide our customers with highly innovative and profitable packaging solutions.
WE SOLVE PROBLEMS AND MEET CUSTOMER SATISFACTION.

What We Do:
---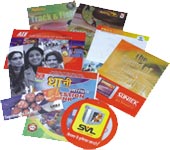 We specialize in providing customized printing services and packaging services. Our printing services and packaging solutions help in providing a particular brand the added advantage of breaking the clutter. Our solutions help the brand from counterfeiting, tempering and diversion thereby providing a particular brand a unique identity in the market.
Color Catalog Printing services
Mono cartons and outer cartons Printing services
Color Brochure Printing services
Color Booklet Printing services
Packaging boxes Printing services
Newsletter Printing services
Digital Printing services
Color Business Cards Printing services
Magnetic Business Cards services
Poster Printing services
Leaflets Printing services
---
Customized Printing Solutions: Printing of Catalogues, Brochures, Leaflets, Tags, Business Diaries, Magazines.
Customized Packaging Solutions: Boxes for Product Packaging, Mono Cartons, and Outer Cartons for Pharmaceutical products, Sports products etc.

Quality Assurance:
---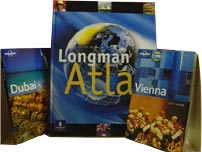 We can help by providing the experience and know how to successfully label and promote your products. We are a full service printing company and we offer you our broad knowledge in packaging and labeling.We can find a solution to your difficult packaging challenges.
a) Unparalleled choice of printing options.
b) Fast turnaround and very competitive pricing

Infrastructure:
---
Our company is managed by highly proficient and experienced technocrats and business oriented personnel...We possess state-of-art-technology and hi-tech machines which yields excellent results and ensures efficacy and quality of products. Our cutting-edge technology has geared us to face the global challenges and steer towards perfection.

Clients:
---
Over the years, we have been able to clinch a set of high profile, quality consious clients all over the globe. We get repeat orders from our esteemed clients as we provide them with high quality products and in turn win over their trust. Services we Providing color printing services ,catalog printing services, color printing services, brochure printing services, newsletter printing services and poster printing services of various companies and organisations.

Esteemed Clients:

(a) SANSPAREIL GREENLANDS PVT. LTD. :- With brand name of SG, they are the leading manufacturers and exporters of cricket equipments from India who supply to all global companies in this field.

(b) INDO RUBBER AND PLASTIC WORKS :- Largest manufacturers of Vicky Tennis Balls and other sports goods in India.

(c) SILVERLINE INDIA PVT. LTD. :- With brand name of Vicky Sensation, they have made an impact in the writing instrument industry with our packaging and services for their products.

(d) AMKAY LABORATORIES (P) LTD. : With our concept and Designing for their Pharmaceutical Products, they have made a huge impact in their respective industry.
(e) MEDICO HERBS : They have impressed many people in AYURVEDA DRUGS Industry with our new concept for Packaging of their Products.
(f) GANGOL DUGDH UTPADAK SANGH LTD. : This Co-operative Dairy in Uttar Pradesh is more than satisfied with our Packaging for their Dairy Products with Brand Name of PARAG.

Speciality:
Printing Catalogues Printing, Brochures Printing, Leaflets Printing, Tags Printing, Business Diaries Printing, Magazines Printing.
Customized Packaging Solutions: Boxes for Product Packaging, Mono Cartons Printing, and Outer Cartons Printing for Pharmaceutical products, Sports products etc.



Contact Us or Send Online Query: