Diesel Fired Powder Baking
Gas Fired Powder Baking
Diesel Fired Powder Baking
Conveyorized Diesel Fired Baking
Conveyorized Powder Baking
Electric Fired Baking Booth
Powder Coating Gun
Powder Coating Machine
Company Profile
KHUSHBU ENTERPRISES is a renowned manufacturer and exporter of all types of Powder Coating and Paint Shop Equipments. In 2002, we entered into the field as a quality conscious manufacturing unit. We are a part of famous KHUSHBU ENTERPRISES Group, which is a highly reputed company engaged in electrostatic Paint/Powder Coating Units, Catering Services to many reputed OEM's and MNC's, Private & Public Job Coating Segments. The various units of KHUSHBU ENTERPRISES Group includes the following companies-KHUSHBU ENTERPRISES. The Quality of our products is the main feature that has attracted many clients from the markets, all over the world, especially SOUTH AFRICA and ARBIAN CONTRIES.
Our Product Range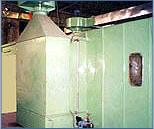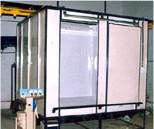 Contact Us or Send Online Query

Copyright@
KHUSHBU ENTERPRISES.
All Right Rerserved
Site Developed & Promoted by
Advent Infosoft Pvt. Ltd.