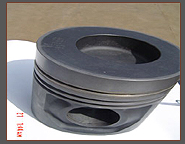 PERFECT EXPORTS is a manufacturer, supplier and exporter of auto parts, automotive liners, pistons, rings, air-cooled block, valve seals, oil-seals, head lights, head light glasses, tail lamps, and allied auto parts and has been servicing the automobile, industries for last five decades with a vision and mission of providing high quality products and services to various auto parts industry sectors in India to AMERICA and U.A.E.
Our auto parts factory is spread in an area of more than one acre with total in house facilities for induction casting and machining with a work force of over 200 manufacturers exporters and supliers staff. Since introduction of our prime-manufacturing auto parts unit in India, our group manufacturing activities has expanded to AMERICA and U.A.E.
The company is managed by highly qualified and experienced manufacturer and exporter personnel in field of manufacturing suppling and quality control of INTERNATIONAL STANDARDS, keeping in view the price structure to serve our customers of fullest satisfaction.
Our auto parts components are used in internal combustion of engines of light vehicles, tractors, heavy trucks, diesel and petrol engines, ship and marine ranging from mitsubishi, nissan, toyota, mazda, mercedes benz, volvo, romania utb-500, zetor, escorts, universal, eicher, lister-petter, lister-8/1, 5/1, andoria, yanmar, cummins to name a few.
The key auto parts products 'HELIX' in the company's portfolio is the Cylinder Liner, Pistons, Air-Cooled Blocks. PERFECT EXPORTS is the one of the excellent Automotive Parts Manufacturers & Exporter company in India having a national presence. PERFECT EXPORTS is having the largest range of Automotive Parts in the Indian after-market, is marketed through a nationwide network of over several distributors, dealers and engine overhauling workshops. Its Automotive Parts applications cover Tractors, Heavy Commercial Vehicles, Light Commercial Vehicles, cars, etc.
Perfect Exports, is an Indian exporter and manufacturer of automotive parts such as Cylinder Liners, Air Cooled Blocks, Pistons, Piston Rings, Air Cooled Blocks, Automotive Piston Rings, Automotive Pistons, Automotive Liners, Synchronizer Rings, Head Lights, Head Light Glasses and allied auto parts.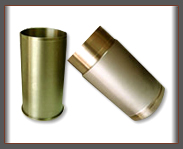 We have established ourselves as one of the leading manufacturers and exporters of high quality automotive engine parts. Our automotive engine parts product range offered by us includes...
Automotive Cylinder Liners Parts:
Range of Cylinder Liners includes:
Dry Liners
Wet Liners
We offer best quality automobile cylinder liners for following OEMs:
Mercedes Benz,Scania,Perkins,Peugot,Mitsubishi,Kirloskar,Lister-Petter,Hino
Automotive Piston Parts:
Our piston rings and engine pistons are manufactured as per manufacturing standards which gives better compression to your engine. We supply high quality piston and piston rings to improve the efficiency of automobiles. We manufacture these pistons for following OEMs:
Automotive Piston Rings Parts:
An open-ended ring that fits into a groove on the outer diameter of the piston manufactured by 3D Computer Aided Design (CAD) facility and CNC Diamond Turning Machine. Few of the major brands we cater to:
Mercedes Benz ,Scania,Mitsubishi ,Toyota
Automotive Air Cooled Blocks Parts:
Air Cooled Block for oil engine & automobiles, manufactured using CNC machining and CAD modeling. We manufacture these Air Cooled Blocks for:
KHD (Deutz),Lister-Petter,Kirloskar
Automotive Engine Valves Parts:
Engine Valves is used in all models of cars, trucks and tractors with different sizes. The client gives us the drawings for customised part otherwise it is referred by international standard book with part numbers.
We Offer Engine Valves for:Austin,Ford,Nissan Datsun,G.M.C. Chevrolet,Honda,B.M.W.,Om - Fiat O.M.

Automotive Engine Valve Guides:
Engine Valve guides are made from grey cast iron alloy. The structure of valve guides has good wear resistance. Grey cast iron with high phosphorous content gives high wear resistance or corrosion resistance and improved running properties even in poor lubrication conditions.
We Offer Valve Guides forL: Ambassador, Perkins,Yamaha,MAruti 800,Tata cars & Trucks, HMT Tractors,Bajaj Kawasaki, Bajaj Tempo, Escort, Cummins, Kirloskar, Greaves Engine, Hero Honda MoterCycles, Fiat
Automotive Synchronizer Rings Parts:
Manufacturing Synchronizer Rings And Other Engine Parts Using Cnc Machining Technology. We Offer Synchronizer Rings For:
Mercedes/Tata,Leyland Zf ,Mazda ,Peykan-hunter ,Nissan ,Toyota ,Mitsubishi/Canter ,Bedford ,Fiat,Land Rover,Suzuki/Maruti

Head Lights Parts: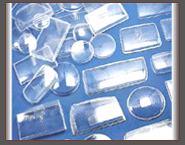 We Offer Head and Tails Lights and there Galsses For:
Mercedes Benz Trucks/Tata,Scania,Volkswagen Golf I, II ,Land Rover ,Suzuki/Maruti
Tail Lights Parts:
The importance of tail lights to driving is unquestionable, since they discourage vehicle mishaps and provide drivers the insight they need about when to slow down or come to a total halt. They are one of the devices made to provide safety and security to drivers and passengers alike, making each and every occupant of the vehicle dependent on them.
Automotive Crankshaft Parts:
We are manufacturer of varieties of Crankshaft like Automotive Crankshaft, Perkins Crankshaft, Ford Crankshaft and many more. Effective hardness depth can be 2.5MM (0.100"). Minimum per side can be upto 5.0MM (0.200"). Induction Hardended crankshaft can be ground under size by regrinding upto 0.100" that is 10 times without loosing hardness or re-hardening.
Automotive Greaded C.I. Castings Parts:
We have full infrastructure to manufacture Graded C.I. Casting along with satisfactory machining setup and have latest testing facilities in laboratory.Today we are engaged in the manufacturing of all grades of Grey Iron Casting (C.I).
Allied Auto Parts:
We also manufacture and exports other allied auto parts Like Engine Valves, Valve Guides, Crank Shafts having the following range:
At PERFECT EXPORTS, quality is part of the mindset of every team member. and that's help the company to achieve the prestigious ISO 9001:2000 certification.

The Quality Policy of PERFECT EXPORTS is continuous improvement of customer satisfaction through meeting or exceeding customer expectations. Customer satisfaction requires that the products of our company are technically and professionally complete, delivered on schedule and serviced in a manner that meets or exceeds expectations of the customers. To this end, the company has identified its quality objectives very clearly.


We have a state-of-the art production unit that is well equipped with latest technology and sophisticated machines. Our workforce comprises of skilled professionals, experts and laborious workers. Our professionals contribute comprehensive knowledge to meet our clients specifications and maximize their satisfaction. Based on market research and feedback from clients, our R&D department works to engineer products that are innovative and unique

Technology that is the latest globally, ensures that Perfect Exports delivers the best to its customers in India and abroad. The Company's Development Department is equipped with 3D Computer Aided Design (CAD) facility - pro Engineer, for rapid development of new models of Pistons & Pistons Rings which ensures prompt delivery to our esteemed customers. At perfect exports, each product is manufactured to meet high efficiency and environmental consideration, which means higher levels of piston precision and durability for our customers. Each and every product once traceable right from customer feedback, through production processes to raw material and its source of supply. This helps usin analyzing any quality anomaly in detail.
To provide competitive quality production with maximum customer satisfaction by active participation of all members of the organisation.
We are regulary exporting our products to almost 16 countries around the globe and are in regular process of expanding our