Our well equipped production unit is based in Jaipur. We possess state-of-the-art technology backed by sophisticated machines. We have a a team of designers which is engaged in designing footwear, evening and leather bags, belts etc that are a fusion of modern style and traditional look.


Perfection is a synergy of quality, innovation and technology. It is our aim to reach the acme of perfection by enhancing all these three factors. We are committed to achieve complete customer satisfaction by producing best quality products at competitive prices. Our team of experts maintains a strict vigil on the manufacturing process to produce flawless products. We have a set of satisfied clients both in domestic and international markets. We export our products to countries like Italy, Spain, Greece, UK and other European countries.

Jooties & Mojaries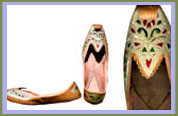 The hides of dead animals & the jute is used by skilled cobblers for Jooties, mojaries, mules, embroided slippers (foot-wears), etc. The Jooties, mojaries, mules reflect the unique style of every district they belong to.Cities like - Jaipur, Jodhpur, Barmer, Jaisalmer are famous for Jooties, mules and mojaries (foot-wears). This style of shoe is predominantly worn by women but some styles for men are also available.
Ladies belts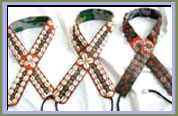 We are one of the leading manufacturers, exporters and wholesalers and suppliers of embroidered belts, womens leather belts and fancy belts Our range of fashion belts includes :- Leather Belts, Beaded Belts, Crochet Belt, Embroidered Belt, Hand Embroidered Belt, Sequence Work Belt etc.
Evening Bags & Leather Bags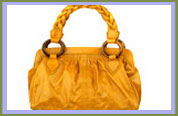 We are one of the leading manufacturers, exporters and wholesalers and suppliers of all type ofevening bags and leather bags which includes:Beaded evening bags, Crochet evening bags, Embroidered evening bags, Hand Embroidered evening bags, sequence Work bags, Fashion Leather Bags, Ladies Leather Bags, Cosmetic Leather Bags, Shoulder Leather Bags, Hand Leather Bags, Portfolio Leather Bags, Executive Leather Bags, Conference Leather Bags, Travel Leather Bags, Sports Leather Bags, Designer Leather Bags, Gift Leather Bags etc
Silk Scarves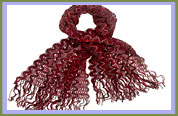 Scarves are the more than one piece of material that is used as decoration on the head, around the neck or around the waist. We have specialized in manufacturing & exporting silk scarves, scarves in silk with beads, scarves with sequence hand work in so many charming colors & designs.
Shawls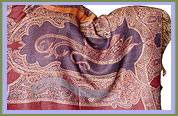 The first shawls, or "shals" were part of traditional male costume in Kashmir, India. Indian shawls are also known as Kashmiri wool shawls or the Pashmina shawl. Pashmina shawl is an almost generic name for shawls made from a type of wool that is obtained from a special breed of goat endemic to high altitudes of the Himalayan range in India.
Printed Pareos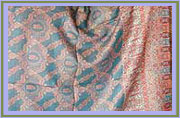 The preu or pareo is the word for wraparound skirt or any piece of cloth worn wrapped around the body, worn by males or females. We are one of the leading manufacturer and exporter of pareo in print-also known as printed Pareo.


or Send Online Query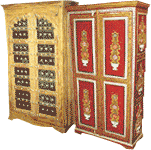 VICKY MAHESHWARY
S-4, NEMISAGAR ENCLAVE
VAISHALI MARG , VAISHALI NAGAR
JAIPUR-302021
TEL :
0141-2358772, 4018772
FAX :
0141-2245818
MOB :
09414236177

:
09982236177
E-MAIL :
paradisecraft@hotmail.com