Profile
Due to the increasing awareness of the hazards of Plastic Bags to the environment, among the public the ban imposed against Plastic Bags and Cups throughout the world by the Government. Hence there is great demand for Eco Friendly Packaging, particularly for Paper Carry Bags and Paper Cups.
After 6 years of intensive Research & Development we have introduced cheaper, affordable as well as strong eco-friendly paper bags and the machineries The eco-friendly bags manufactured by us has been certified excellent by the collector of Nilgiris, shopkeepers and the general public. Leading newspapers in Tamil Nadu have praised our efforts. TNCKM awarded us, Mr.Kunnakudi Vaidyanathan, the violin maestro, had issued the award for our eco friendly packaging technologies.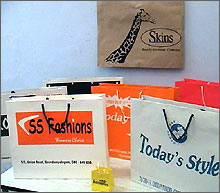 Products
* Automatic Paper Carry Bag Machinery
* Semi Mechanized Paper Carry Bag Machinery
* Automatic Paper Cup Machinery
* Office Envelope Manufacturing Machinery
* Office File Making Machinery
* Areca - Sheath Plates and cups making machinery
* Agro Paper Machineries (Hand Made Paper through Agriculture wastages)
Competitive Edge
*We have very much-established infrastructure to manufacture all the components in house except ready-mades.
*Rigidly constructed, with fully balanced machines
*Easy operational systems with less maintenance
*Excellent quality of end product with comfortable production round the clock
*Replaceable spares are highly standardized to suit any of our machines, which eliminate the production time wastage.
*Paper cup machines are equipped with centralized lubrication system
*Customs size paper cup forming machineries also can be produced
*One-Year Parts Warranty in the Machine
*Being located in India we offer an economical customs solutions.
Specialization
Paper Carry Bag Automatic and Semi Mechanized Machineries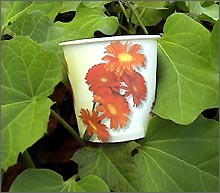 Fully Automatic Paper Cup Forming Machineries
Automatic Brown Cover Manufacturing Machineries
Product Brand Name:
- Tao & Jayveer
Capability :-
Automatic Paper Bag Machinery - 60 Days
Automatic Paper Cup Machinery - 90 Days
Semi Mech. Paper Bag Machinery - 35 Days
Technology Detail
We have produced the Profile CD Digital Movie on all our machineries operation along with the entire Bankable Project Feasibility Report for Paper Bag and Paper Cup Machineries. This can be used for the bank to get loans. Those who are interested in getting the CD project report send us the packing forwarding and executing charges
Kindly mail us for the Complete details of the Project Feasibility Report & Sample Set Packages.
All the Technological details and the specifications of the machineries are included in the CD itself.
Business Category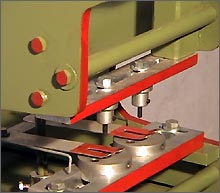 Manufacturers, Exporters and Services Co.
Year of Established:- 1999
Total Employee range: - 1to 50
Revenue Range USD: - 0-1M
Revenue Local Currency: - 75 Lakhs
Jayveer Traders
171-D Raj Building Thoddarayan Kovil Street
Kattoor, Coimbatore – 641 009
Tamil Nadu, India
Phone: - 91- 422 – 2230395, 4378620
098422 - 31582
E mail :-
taomedia@ecofriendlypackaging.com