Balaji Packers and Movers is a reliable name in the moving and packing industry with a country wide network. We provide complete range of moving services, relocation services and car transportation service. From moving the smallest home to the multi-storied office, our service standards remain impeccable.
Over the years, we have developed an immense expertise in handling a variety of consignments and devising strategy for the most successful moves. Our trained professionals assist our clients at all stages, right from packing their household good to helping them getting familiar to their new locations. Being a professionally managed company, we take care of every single detail of the packing and relocation services and operate on the principles of safety, integrity and reliability. We endeavor to achieve complete customer satisfaction by providing our customers with prompt and cost effective moving and packing services. Our mission statement is to meet all the packing and relocation needs of our customers with utmost precision and in time. Our endeavour is to personalize all our services and provide our customers with a cost effectivesolution.
We have an excellent infrastructure to fulfill all the requirements of our customers. Our facilities include fleet of heavy and light vehicle that help us to deliver the consignment right to the desired destination with utmost care and safety. The entire facility is backed by a team of trained professionals who ensure smooth transition of goods and works on the principle of "Handling with utmost Care". The other most important asset of our infrastructure is spacious warehousing facility that enables us to store goods in the most secured manner.
Relocation Services in Mumbai Delhi UP
Balaji Packers & Movers offers all types of relocation services - be it residential relocation or com-mercial relocation,packer and movers services delhi, packer and movers agents delhi mumbai up, local packer and movers uttar pradesh bombay delhi. We move all your goods irrespective of the quantity and location. Our clients are just required to mention the place and we take care of everything offering hassle free door to door relocation services where all your stuffs are handled by trained personnel. We offer 100% security, safety and on time delivery.
» Ask for this Service
Car Transportation Services in Delhi, Mumbai, UP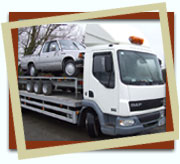 We provide our customers with safe and reliable car carrier services to address all their needs aptly. We have special containers and trailers to transport cars. We transport cars all across the country on a door to door basis. Our trailer & containerized trucks are specially designed for the carriage of the cars & other vehicles with utmost safety. The entire loading and unloading is done under trained personnel, who ensure scratch free delivery of your car. Our trucks and trailers are well maintained and driven by the expert drivers who ensure smooth and timely delivery of your car. Our country wide network assists us in delivering the car within stipulated frame in any corner of the country.We Services Like: Packers Movers Services Delhi, Packer and Movers Services Delhi, Packer and Movers Agents Delhi Mumbai UP, Local Packers Movers Delhi, Bombay Packer and Movers Services, Local Mover Packer Company UP, UP packers and Movers Services Provider, Packers and Movers in lucknow Uttar Pradesh
» Ask for this Service


Packing & Un-Packing Services Delhi, UP, Mumbai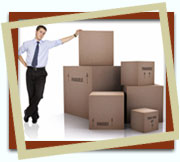 We are an expert in providing packing and un-packing services. We do all packing and un-packing work taking into consideration even the minutest details of care and handling by our clients. Different size safety boxes are used to pack items of different sizes. The un-packing also requires skill. The items or goods should be in the same condition when it is unpacked. To make un-packing fast and safe, we have a team of trained personnel, who have considerable experience of these works.
» Ask for this Service
Value Added Services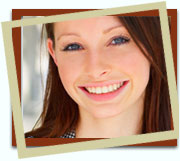 While packing and moving your goods, we offer a number of value added services to you. Our value added services include the following:
Insurance of all the valuable goods
Tracking of goods
24x7 services
Executive on call
Last mile connectivity
» Ask for this Service
Warehousing Services in Delhi UP Mumbai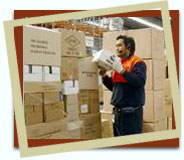 Warehousing facility is one of the most important factors in logistics trade. Our warehousing facility is fitted with all sorts of safety and security devices and have security guards. Not even a single item can move out of the place without the required authorisation. Our warehouses have adequate ground loading/ unloading, modern security and fire protection. The warehouses are fully insured and have computerized inventory control. It is also equipped with light assembly and cross docking.
Balaji Cargo Packers & Movers
321, 3rd Floor,Apsara cinema Complex,
Delhi-UP Boarder, P.O. Chikambar pur,
Distt.Ghaziabad-201006(India)
Ph:
+91-120-4108077,Fax:2610277
Cell:
9312212077,9810214277
E-mail:
balajicargo@yahoo.com
info@balajicargo.com
Website:
www.balajicargo.com
» Ask for this Service