Clutch & Pressure Plate

Front Axle & Repair

Gear Box Spares

Body Parts

Wiper Blades

Disc & Brake Shoes

Raditor Fans

more...
Specialist in Maruti Spare Parts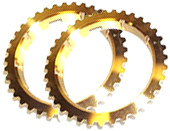 We like to introduce ourselves as the leading Manufacturers Suppliers and Exporters of Maruti Spare Parts in Asia's biggest auto parts market. Our company was strategically well-established by the veteran visionary Mr. Ramesh Kumar Bhatia about 40 years ago; since then we have been continuously serving the people of India. We have been dealing in Maruti Spare Parts such as Engine Spares, Clutch Spares, Gearbox Spares, Clutch Pressure Plate, Front Axle Spares, Gear Lever Kits, etc. since 1986.
And now we are here to serve you with the latest of our products. Apart from Maruti, we also deal in Hyundai, Mitsubishi, Honda, etc..
With skilled design engineers available to provide solutions to our client's requirements, we develop customized automobile parts through our in-house design facility. Our comprehensive range of products include:

Engine Spares
Clutch Spares
Gearbox Spares
Clutch Pressure Plate
Front Axle Spares

All Type of Sensors
Gear Lever Kits
All Vendor Items
'ARS' Seals
Maruti Spare Parts
Our History
Ashirwad auto is the name that spells experience, quality, reliability & customer friendly services all over India since 1967. With the day by day increasing list of our valued & satisfied customers, we are the most respectively Known Wholeseller & supplier of maruti spare parts. In this field Having more than 40 years of successful experince in Indian market. Now, we are entering in global automobile market & standing export to sri lanaka, Kenya & Mauritius etc. as a beginning. Our various expertise provides our company with a competitive edge for today's industry. As time moves more into the future we are thriving on keeping our customers with the most up to date products & information.we also undertake the projects as per your requirement. We can develop your product as per your sample specifications. We are going an extra mile with our clients to establish a successful & long time business relationship as Ashirwad Auto offers.
Quality
Mission
Company's stress on quality and service remains a main motivating factor. Company's desired to supply components to customer's need so that they can go direct on line without need double inspection.


Our belief in adherence to legal and regulatory norms and our quest to achieve world class quality has laid the foundation to achieve quality management system in near future.

Customer satisfaction is of utmost concern to us. We believe in increasing the value of customers money.
We believe in long term business relationship with all our customers.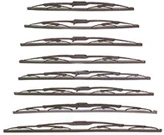 Ashirwad Autos
Contact Person :
Amit Bhatia
Address :
43A, Guru Nanak Auto Market
Kashmere Gate
Delhi-110006
Phone :
011-23948301, 011-65382378
Mobile :
9810046781
Email :
aashirwad.2008@rediffmail.com

Copyright ©
Ashirwad Autos
. All Rights Reserved
Site Developed & Promoted by
Advent InfoSoft Pvt Ltd.