We offer to our clients all types of Car, Buses & Cabs on Rent for local travelling purposes. All the vehicles feature facilities like A/C and comfortable seating space. Our company has all ranges of cars from Ambassador to Lancer and Innova. Malar Travels situated in Coimbatore, is engaged in offering car rental services for travel packages and provides luxury cars, coaches, buses and cabs on rent.

Our company offers to our client's latest cars and coaches for local rental purposes. We have the latest models of Indica, Qualis, Innova, etc., featuring all the amenities necessary to make the travel journey more safe and comfortable.


We offer to our clients an opportunity to see from close quarters how silk is processed.
Our travel package consists of:
1- A visit to the silk processing unit.
2- Seeing complete process of pure silk yarn manufacturing unit.
3- Opportunity of shopping for the products you like at factory prices.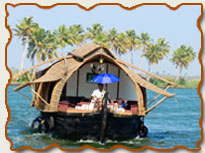 We offer to our clients 2 Night/ 3 Day travel package for a mesmerizing visit to Kerala back waters. The iternity of our package consists of :
Day 01
- Arrive at coimbatore by air/ train. Moving to Alleppey on the same day. Comfortable stay at hotel.
Day 02
- Full day backwater cruise from Alleppey to Kottayam.
Day 03
- Morning half day reserved for shopping at Cochin. Back to Coimbatore.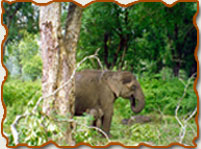 We have the travelling facilities for Mudumalai Wild Life Sanctuary. The journey in the comforts of our vehicles becomes more pleasurable with the view of different varieties of wildlife from close quarters. Some of the added attractions of the place are:
1-
Situated 167 kms away from Coimbatore.
2-
Wide varieties of wild animals like Tigers, Leopards, Elephants, Deer, Snakes and
birds.
3-
Elephant Rides.
4-
Dormitory and hotel accommodation available within the sanctuary.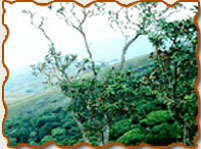 We offer to our clients a comfortable journey in our latest model vehicles to places like Palani and Kodaikanal. The travel package consists of 2 Day/ 1 Night stay at these places. Some of the added attractions of these places are:
Palani-
Situated at an elevation of 1500 feet above sea level.
Features Palani Hill Temple and the Idol "Lord Murugan" which is the deity of the Tamil Land.
Kodaikanal-
One of the most popular hill stations in South India. Situated 138 kms from Coimbatore. Features dense greenery, crystal clear springs, water falls and misty cool air. For orchid lovers, there is an orchidorium having more than 300 varieties of orchids.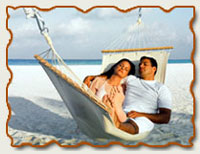 We offer to our clients a bundle of unforgettable memories in our 2D/1N honeymoon
travel package for Ooty. The eternity of the travel packages is as under:
Day 1:
Arrive at Ooty, check in Hotel, refreshment, boat house visit, Shopping and
Night halt.
Day 2:
Check-out Hotel and visit to Dodapetta, Botanical Garden, Rose Garden, Valley
View, Coonoor sightseeing, back to Coimbatore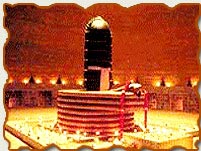 We offer to our client's travel tour packages facilities for Dhyanalinga, which is situated at Vellingiri foothills about 30kms from Coimbatore. Our comfortable seating arrangements, personal attention and the lush greenery outside will make the journey more pleasurable. Among the other attractions of the place is the Dhyanalinga multi-religious temple. Sadhguru Jaggi, Vasudev, a realized master, mystic and yogi consecrated Dhyanalinga. The Dhyanalingam has the largest mercury based live linga in the world.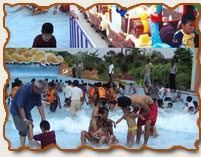 We offer to our clients
eight hours travel package
facility from 10 am to 8 pm to places like water theme park at Mettupalayam and Kovai Kutralam water falls at Siruvani, 37 km from Coimbatore. Some of the added attractions of these places are:
Water Theme Park - Black Thunder
1-
Asia's No. 1 Water Theme Park.`
2-
Set at the foothills of the gigantic Nilgris.
3-
Spread over 65 acres of land with green hills as backdrop.
4-
Features adventurous water games and land games.
Kovai Kutralam Water Falls
1-
Situated among the scenic lush green mountains 37 km from Coimbatore.
2-
Source of drinking water supply to Coimbatore.
Mr. R.Raja Ram
Malar Travels
No-9, Ramalinga Nagar, 1st Layout, Saibaba Colony, Near Annapoorna Hotel
Coimbatore - 641011, Tamil Nadu, India
Phone: +(91)-(422)-2452454
Fax: +(91)-(422)- 2433787
Mobile: +(91)-

Email:
malartravels2003@yahoo.com