Welcome
Jupiter Magnetics established in 1969 and company engage in manufacturing Industrial Magnetic Separators and Equipments and other products in India. Jupiter Magnetics has since developed a manufacturing and marketing infrastructure in the industrial sector.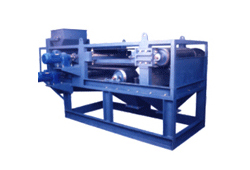 Our Products
Company Profile
We are best quality Manufacturers, Exporters & Suppliers of magnetic rolls, magnetic pulley, suspension magnet, magnetic floor sweeper, magnetic drum, plate magnet, magnetic grid and over band magnetic separator. Jupiter magnetics has become a major supplier to many magnetics material handling equipment, cement factories, food, fertilizers, foundries, ceramics, glass, textiles, and other related industries.

Copyright ©
Jupiter Magnetics
. All Rights Reserved
Site Designed & Promoted by
Advent InfoSoft Pvt Ltd
.