Product Range
WATER TREATMENT PLANTS
- Water Softening Plants
- Water Demineralizing (DM) Plants
- Reverse Osmosis (R.O.) Plants
- Sand Filters, Activated Carbon Filters
- All spares of Water Treatment plants.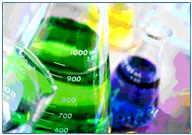 WATER TREATMENT CHEMICALS

We are authorized distributor of Doshion Veolia water solution ltd.
- Boiler water chemicals
- Cooling Water Treatment
- RO Antiscalants & Cleaning Chemicals
- Sugar Industries Chemicals
- Fuel Additive Chemicals
- Effluent Treatment Chemicals
- Ion Exchange Resin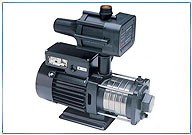 PUMPS
- Pressure Booster Pumps / Sets
- High Pressure pumps for Boiler & RO Plant
- Dosing pumps
SPECIALITY OIL & GREASE :- BALMER LAWRIES & Co. Ltd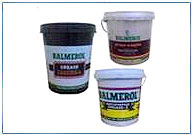 HYDRAULIC - COMPRESSOR OIL - GEAR OIL - GREASE - ENGINE OIL - THERMIC OIL
Balmer Lawries are the pioneer of
Greases & Lubricants
manufacturing and is one of the largest manufacturers of Greases and Lubricants in the country. Balmer Lawrise & Co. Ltd Greases manufacturing and lubricating oil blending plants at
Kolkata, Chennai, Sewree, Silvassa and Taloja
are a part of SBU – Greases and Lubricants.
Boiler and Cooling Water Treatment Chemical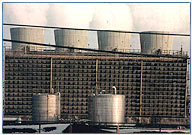 On the basis of extensive research work and technical expertise, we developed various formulations which can solve typical problems of scaling, corrosion and Biological growtharising due to lack of proper water treatment. Our formulation for deposits control are based on organophosphonates and ter-polymers. The Formulations have very good hydrolytic stability, sequestering capacity and deflocculating properties. They are compatible with biocides and practically non-toxic. Even at low concentration they effective inhibits CaCo3, CaSO4,Ca3(PO4)2 precipitation.
Fuel Conservators

Our formulation are synergistic blend of oil carrier, breaker emulation, antioxidant, combustion catalyst, sulphur inhibitor and corrosion inhibitor which give higher flame temperature and reduction of soot and smoke formation, improve operating conditions, reduce corrsion risk, increase thermal transfer and give complete combustion of fuel.
IF YOU HAVE ANY REQUIREMENT RELATED OUR PRODUCT THAN FILL FREE AND WITHOUT HESITATE PLEASE CALL US AND IF YOU HAVE TO GET ANY KIND OF MORE INFORMATION RELATED OUR BUSINESS THAN YOU CAN CLICK BELOW LINK
http://www.jyoticorporation.com
http://www.doshionveolia.com/en/
http://www.balmerlawrie.com

Contact Us
Jyoti Corporation
H.O. :-
79, Madhav Park, Surat Navsari Road
Post :-
UNN. Surat - 394210
Contact Person
Mr. Santosh Prajapati
Ph. :-
0261 3211171
Mobile :-
9327116111, 9327116112
Email:-
info@jyoticorporation.com
,
jyoticorporation@yahoo.co.in
Website :-
http://www.jyoticorporation.com