| | | |
| --- | --- | --- |
| | | |
| | | |
| --- | --- | --- |
| | | |


Electrical Products

Computer Peripherals & Hardware

Solar Energy Product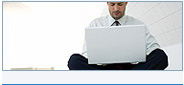 | | | |
| --- | --- | --- |
| | | |
| Code- FBT-16 | | Code- FBT-13 |
Energy Saving Lamps
We manufacture, supply, and export a wide range of diverse Energy Saving Lamps which are rather compact in size, consume less power, reliable & efficient in performance, and highly durable. These energy saving lamps are available at rather reasonable and competitive prices, and in a variety of shapes, sizes, capacities, and aesthetic finishes. Energy Saving Lights/Lamps, also called the Compact Fluorescent Lamps (CFLs), are designed to replace the Incandescent Lamps, and provide the same amount of visible light at less power for longer period of service life.
| | | |
| --- | --- | --- |
| | | |
| Code- PAK-25 H | | Code- NGT-00 |
Circuit Breakers / MCB / MCCB / ELCCB
We manufacture, supply, and export a wide range of Circuit Breakers /MCB/MCCB/ELCCB, all designed with proven, trusted and reliable German Technology which provides an enhanced operating safety, and reliable performance, and these can easily be installed in the domestic, commercial, and industrial sectors. Circuit Breakers are automatically-operated, elegant device for providing protection against overloading and short-circuit conditions. J V Electricals is a professional circuit breakers manufacturer and supplier, with an extensive selection of Miniature Circuit Breakers (MCB), Moulded Case Circuit Breakers (MCCB), Earth Leakage Circuit Breakers (ELCB), and Motor Protection Circuit Breakers (MPCB), in order to solve your low voltage electrical installation requirements. These circuit breakers are available rather economically in a variety of sizes, capacities, and finishes.
| | | |
| --- | --- | --- |
| | | |
| Code- | | Code- |
Fuse / Fuse Link
We manufacture and supply an extensive range of Fuses/ Fuse Links in a variety of sizes, capacities, and safety finishes. These are produced to meet the refined requirements of residential, commercial, and also industrial applications. Elegantly suitable for both AC/DC applications, these fuse links offer excellent & reliable protection against over-current and short-circuit conditions, have reduced electro-magnetic stress, reliable short-circuit clearance, and low power loss values. The breaking capacities of these fuse links are sufficient even for the highest short-circuit levels, normally reached in practice.
| | | |
| --- | --- | --- |
| | | |
| Code- | | Code- |
Wall Switch & Sockets
An extensive range of diverse Wall Switches, MCB, Distributer Boxes, MCCB, Electrical Products, Circuit Breakers, Solar Lighting and Sockets, is manufactured, supplied and exported by J V Electricals. These quality MCB, MCCB, Leds, Distributer Boxes, wall switches and sockets are available at competitive rates, in a variety of sizes, shapes, designs, finishes, capacities, and protective coatings. Produced using high grade plastics and other materials, our Distributer Boxes, Leds, Wall Switches and Sockets are highly resistive, protective and durable.
| | | |
| --- | --- | --- |
| | | |
| Code- | | Code- |
Watt Meters
The Watt Meter is an electrical instrument for measuring the supply rate of electrical energy, in watts, for any given electrical circuit. We produce a wide range of electrical meters including the Watt Meters, KWH Meters, Watts Up, Power Cost Monitors, Energy Detectives, Panel Meters, Sub Meters, Portable Power Meters, and many more instruments. The electrical meters are highly efficient, reliable, economical, and durable.
Distribution Boxes
Our variety of Distributer Boxes, Electricity Distributer Boxes, Electricity Distribution Boxes, is perfect for indoor uses in the residential and commercial sectors. Available at rather reasonable and competitive prices our distribution boxes are robust, aesthetic, efficient, and are designed to suit elegantly all types of MCBs. These distribution boxes are fabricated using the best quality CRCA Steel sheets for better strength & finish, and are well-coated with corrosion resisting paints. Some of our distribution boxes are produced using glass reinforced plastic and the plastic sprayed surface offers better aesthetic finishes.