Jute Bags
Jute Shopping Bags
Jute Wine Bags
Jute Party Bags
Jute Carry Bags
Jute Tote Bags
| | |
| --- | --- |
| | |
Our Eco Friendly Journey through the years...
One of the most valuable natural resources of India, jute is a truly versatile fiber. We, at NSV Exporters, are manufacturers and exporters of Jute Bags, Jute Promotional Bag, Jute Christmas Bags , Jute Designer Bag, Jute Fancy Bags . Our main motto is to manufacture and export of Jute Products in diversified and innovative fashion. We manufacture products that are created with traditional & trendy designs. Our products can be made from different colors of jute with a variety of handles like Bamboo, Cane, Rope, and Tape etc. The designing on our products are done with utmost care so as to attract people towards our comprehensive range of products . Our spectacular collection of Jute products can be custom-designed in terms of size, shape, colors, handle, etc. Our main policy is to execute orders on time. Not only do we ensure quality in our products, but we are also very competitive in our pricing.
Our Eco Friendly Creations....
Our high tensile strength, long durability and heat resistance products includes:

- Jute Bags
- Jute Shopping Bags
- Jute Wine Bags
- Jute Party Bags
- Jute Carry Bags

- Jute Tote Bags
- Jute Christmas Bags
- Jute Designer Bags
- Jute Promotional Bags
- Jute Fancy Bags
Our Eco Friendly Creations....
We have never compromised on quality nor shall ever compromise. We believe in giving our clients the best with affordable prices and with timely delivery. We ensure that our goods maintain superior quality for that we have a team of supervisors who involves themselves at every step of our production process. We always endeavour to make our customers happy!

Our Eco Friendly Creations....
As an accomplished name in the jute industry, our eco friendly products are appreciated all across the globe by our valuable clients..
Our Infrastructure
In this competitive world our team works with a true commitment offering a wide range of services to its clients in every sphere of the jute industry. We have a state of the art infrastructure. We have well equipped production unit with best machinery. Each and every product is checked under supervision of experts at different levels of manufacturing. We also have a team of experts who involve in research and development process. They keep themselves well informed about all the latest developments that have been taking place in our sphere of activity.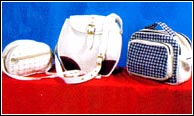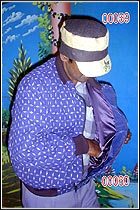 Contact Person :
Mr. T. S. Sumathi Nellaippan
NSV Exporters
#204,7th street Ganapathy Colony (Near Chennai Trade Centre).
St.Thomas Mount Post
Chennai
TamilNadu - 600016
Phone :
+(91)-(44)-22327217
E-mail :
nsvexporters@yahoo.co.in