Life Insurance
LIC of India
Birla Sun Life Insurance Co. Ltd
ICICI Prudential Life Insurance
Kotak Mahindra
Bajaj Allianz Life Insurance
SBI Life Insurance Co. Ltd
HDFC Standard Life Insurance
ING Vysya Life Insurance
Max New York Life Insurance
Met Life India Insurance
Old Mutual Life Insurance Ltd
Tata AIG Life Insurance
Reliance Life Insurance
Aviva Life Insurance Company
Sahara India Life Insurance
Shriram Life Insurance Co, Ltd.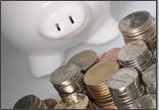 Mutual Fund
FRANKLIN TEMPLETON
SBI
ICICI PRU
HDFC
Reliance
Birla Frontline
HSBC India
Pru ICICI Power
Sunddram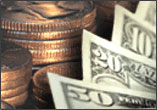 GENERAL INSURANCE
Bajaj Allianz General Insurance Co. Ltd.
ICICI Lombard General Insurance Co. Ltd.
IFFCO Tokio General Insurance Co. Ltd.
National Insurance Co.Ltd.
The New India Assurance Co. Ltd.
The Oriental Insurance Co. Ltd.
Reliance General Insurance Co. Ltd.
Royal Sundaram Alliance Insurance Co. Ltd
Tata AIG General Insurance Co. Ltd.
United India Insurance Co. Ltd.
Cholamandalam MS General Insurance Co. Ltd.
HDFC-Chubb General Insurance Co. Ltd.
Export Credit Guarantee Corporation Ltd.
Agriculture Insurance Co. of India Ltd.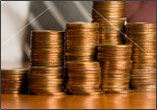 Over time, independent consultants have become a necessity for the identification of Financial Planning, Financial Investment and Management Problems and providing the solutions that are needed for individuals as well as emerging international businesses.
Jai Insurance Brokers Pvt. Ltd are equipped with the knowledge and expertise to take on the Management challenges thrown by this new era of technological and communications advancement and our country's new economic policies.
. Obtaining detailed information of the client's business and risk management philosophy .
. Familiarising himself with the client's business and underwriting information so that this can be explained to an insurer and others .
. Rendering advice on appropriate insurance cover and terms .
. Maintaining detailed knowledge of available insurance markets, as may be applicable .
. Submitting quotation received from insurer/s for consideration of a client .
. Providing requisite underwriting information as required by an insurer in assessing the risk to decide pricing terms and conditions for cover .
. Acting promptly on instructions from a client and providing him written .
. acknowledgements and progress reports .
. Assisting clients in paying premium under section 64VB of Insurance Act, 1938 (4 of 1938) .
. Providing services related to insurance consultancy and risk management .
. Assisting in the negotiation of the claims .
. Maintaining proper records of claims .

Life Insurance
We are not an Insurance Company. We are a leading Insurance Consultant providing Low-Cost Life Insurance, using most competitive policies available from all Insurers in India
Whether you are an Individual, a three-person shop, a Fortune 500 MNC or a growing business, we support you in getting optimum insurance products and promise you the best services.
Claim Settlement
We provides a very useful service in processing insurance claims. Integral part of our service is to lodge claims on your behalf. We assist you in completion of all the necessary documentation and coordinating the loss adjuster and the insurers to make any repairs.
Investment Advice
We help you find ways to remain afloat through inflation and various financial conditions. Your personalized financial plan creates your short-term and long-term investment profile and creates a path for you to follow with our guidance.
Our investment spectrum covers Saving Accounts, Fixed Deposits at Banks and Companies, Life & Health Insurance, Annuities, National Savings Plan, Kisan Patrika, Mutual Funds, PPF, EPF, Pension Plans, Unit Linked Investments, Stocks and Bonds, Various Derivatives and Options, Income Tax Deduction (TDS), and Reviews to minimize the Tax Return.
Management Services
We work as agents of change, as catalysts and multipliers; we aspire to spread new ideas, new knowledge, and new skills through your company's environment. Your staff is heavily involved in the process through interviews for identifying problems, training and problem solving sessions.
We assist management structures in recognizing trends and help them adjust approaches, techniques and structures to create and follow the new direction. We adapt to your own established techniques, if they are applicable to your needs.
We have knowledge and experience in various fields of: Management Consulting; Management Training & Development; Systems Training; People Interface with Automation; Project Management, Consulting & Liaison.
Jai Insurance
603, Prabhat Kiran17- Rajendra Place
New Delhi - 110018
Ph
. : 011- 25863630
fax.
: 011- 25733020
Email
:
info@jaiinsurancebrokers.com