» N.S.Loomba
(Marketing Consultant & CEO.)
» Dr.Gunjeet Kaur
(Marketing)
» Rashmi Suri
( Legal Counsellor)

a) Business Development &
Management Consultants.
b) India Entry Service Providers.
c) India Liaison Office Operations
d) Management Consultants.
e) Marketing Consultants.
f) Market Representation.
g) Market Research & Feasibility Studies.
h) P.R., Liaison & Lobby Network.
Business Development +
Sales & Marketing Operations
including setting up of Importer
& Distributor Network.
Legal & Fiscal Clearances from
Govt. of India & allied Nodal
Agencies.
Market Feasibility Studies.
Operation of India Liaison Office.
NSL offers the service "on site" to the companies interested in following their business activities in India.During the business days,companies can be provided with broad band
internet connection
desktops,meeting rooms.
| | |
| --- | --- |
| | After a high performance track record of 36 years in the Corporate World, we have promoted a Business - Marketing Consultancy Venture - focusing on start up operations into India. We are pleased to offer our customers a consolidated platform of knowledge, expertise and skills to facilitate the launch, penetration, consolidation and expansion of their ventures into India. Interested organizations benefit whilst seeking a Presence of the world's no. 2 market, with on-line access to a no risk and cost effective start up base. We seek to join hands with global ventures, whilst providing a consolidated resource, to benchmark at being the best at what we do. |

At all times you, need to know what your competitors are doing and the temperature of the market place. Can you be provided good, solid, credible marketing plans, market information and marketing analysis?
NSL
can provide you with: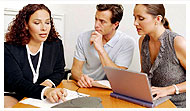 » Business Plans.
» Database Marketing.
» Direct Marketing.
» Lead Generation.
» Market Feasibility Studies.
» Marketing Plans.
» Marketing Research.
» Surveys.
NSL
will perform corporate data mining and analysis, and geographic mapping solutions to support your business objectives. International business plans and market entry strategies are the prime focus of companies looking at the Indian market.
NSL
is specialized in Business Intelligence services which include :
» Clust : Customer Segmentation.
» Data : Database Analysis and Mining.
» Focus : Primary Marketing Research.
» Insurvey : Analysis of the Best Players.
» Partner : Identification and Selection of the Best Partners.

CONSULTANCIES:
NSL services include general information consultation or highly directed consultation as required by our clients:
» Auditing : Monitoring and Reporting of the activities done.
» Business Plans.
» Economic - Financial Investment Analysis.
» Guidance in opening liaison offices, branches, companies and joint ventures in India.
» International Partnership Regulations.
» Legal & Fiscal Consultancy.
NSL can provide direction regarding:
» Distribution networks
» Import or export market potentials.
» Transports and all applicable laws, tariffs, trade regulations and customs requirements.
» Warehousing facilities, entry ports.
NSL Industrial market research study is custom tailored to our clients specific needs and requirements. NSL studies are produced by highly qualified professional analysts in a clear, concise and timely manner.
NSL market studies are based on in-depth face to face interviews and follow-ups with key personnel in management, marketing, purchasing, sales and technical positions at leading manufacturers, distributors, end users & importers.
This primary information is supplemented with analysis of data obtained from company product literature and financial reports, NSL's data base, Govt. agencies, industry trade journals, trade associations and syndicated resources.
NSL range of market researches includes:
» Competitive Analysis.
» Distribution Channel Analysis.
» Diversification and Positioning Analysis.
» Market Analysis.
» Product Evaluation.
NSL allows your business to achieve attractive long term sales and earnings with far less upfront costs than you would incur going alone.
Our market analysis includes:
» Analysis of logistical and operational needs.
» Identification of the best potential customers, sales channels and sales leads.
» Identifying duties, regulations and other restraints to trade.
» Pinpointing your key entry points and niches in the target market.
» Selection of the best trade channels.
» Strategies that ensure solid profits and market share.

NSL-the Bridge Between You & India.
NSL is a marketing consultancy company with the VISION to help the co-operation between You and Indian companies.
Through a network of marketing, financial and legal professionals operating in the India offices.
NSL provides international marketing services and strategic business planning to our Clients.
NSL operates as a channel of communication between YOU & INDIA. Promoting exports to India, promoting technical/financial collaborations with Indian companies.
NSL provides full service consulting to companies interested in exploring the potential of the Indian markets.


We are not Simply Consultants We Never Leave You With a Bill and a Hope
» We are business associates with an interest and a stake in your business.
» We are marketing professionals first and foremost.
» We provide complete solutions.
» We focus on results for your business.
» Our fees are incentive based on your growth and success.

N.S. Loomba
NSL INTERNATIONAL
807,Shakuntla Apartments, 59,Nehru Place,
New Delhi-110019,India
Phone : +(91)-(11)-26447916
RIM No. : +(91)- 9312220102
Mobile No. : +(91)- 9810132272
TeleFax : +(91)-(11)-26447915
Email : nsl6@bol.net.in ,nsl@bol.net.in