ABOUT IMI
IMI Eventz . A Chennai based Event Management, Conference Planning and Event Planning Company with hands on expertise in assisting clients on a foray of events. We are leading Chennai based Organizer of road shows dj events corporate events in chennai south india. IMI Eventz management company ensures that necessary inputs are provided at every stage of the Event right from Planning to the Execution of the same which results in value addition for the client.
Be it a High Level Delegate meet or a Family Get-together it is Close to one's heart and registers a place in the hall of memory. IMI Eventz management company is dedicated to providing an unforgettable and unique experience tailored to meet the expectation, which makes the registration easy.
All the Projects handled by IMI Eventz management company leaves a footmark of Fun and Excitement.
PROMOTIONAL EVENTS
Brands need to realize their full potential to become super brands that will revolutionize the industry. To become super brand, effectively planned Brand Building exercise should be carried out. Those exercises should yield high return on investment too.We carry out exercises like Road shows, Contest Management, mall marketing management, Mobile Display units management, Product launches, Organizing Competitions (music, sports & games), Concerts, Trade Shows, Exhibition which results in high ROI. Lead Generation Programs and securing Sponsorships for events are our Key area of Business.We are capable of executing events of any magnitude in Chennai.
CORPORATE EVENTS
Today's competitive market demands the workforce to be on its toes to match up with the competition and therefore needs to be motivated and self-driven. IMI Eventz management company helps corporates to do this with a series of well crafted programs which will not only enhance productivity but also the overall efficiency. IMI Eventz management company Manages Corporate Events such as Conferences, Training Programs and Seminars, Annual meet, Dealership and Sales meet etc. IMI Eventz management company also supplements its clients with a series of Team building management, Geo Coaching activities, Loyalty creation, and Motivational programs.
SPECIAL EVENTS
There are certain events which happen once in a lifetime. Such Special events require proper planning and execution for an ever lasting memory. IMI Eventz management company ensures you the same by giving high end creative solutions which will enhance the objective of the occasion.IMI Eventz management company executes events like Corporate outings, Anniversary Celebrations, High end Weddings and Birthday parties.
CLIENTS GALLERY:
Some of our premium clients :
»
SBI
»
Ajanta
»
HP
»
Pearl Academy
»
Atlas Cop Co etc.
»
India Today
»
Ford
CAREERS @ IMI:
Fresh talents are always encouraged at IMI Eventz. IMI Eventz management company is in need of Emcee, Promoters and Graphic Designers.People Interested in Freelancing feel free to contact us at
careers@imieventz.com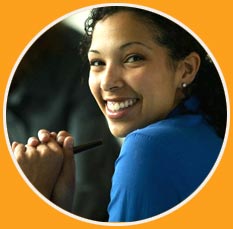 General Info :
events@imieventz.com
Event Planning :
bharath@imieventz.com
Creative Head :
rskrishna@imieventz.com
Business Development :
yuverajy@imieventz.com
Business Development :
shine@imieventz.com
Operations :
basher@imieventz.com
Human Resource :
asher@imieventz.com
Careers:
careers@imieventz.com
Corporate Videos:
raj@imieventz.com
Administration:
asher@imieventz.com
Telephone No's :
044 - 39184343 / 44 / 45 / 46 / 47
Mobile No's :
098846 44442 / 092831 40937
Corporate Address:
No 3 / 5 , Palat Sankaran Street, Ground Floor,
Mahalingapuram (Near Kodambakkam Bridge / Ayyapan Temple ),
Chennai - 34.
Branch Office Address:
140/B, 15th Main, 4th Block, Koramangala, Bangalore