Our asset is our team of highly qualified and competent manpower, with a shared vision of providing and maintaining Global Quality Standards, across every stage of production, always ensuring ' Customer's Delight'. It is with this confidence that we are confidently marching towards our avowed goal of attaining undisputed leadership, in the near future.
Shre Angayee Febs is a versatile export house with a sound infrastructure and highly proficiency workforce. Experts and keen professionals administer all these. The manufacturing process is mostly carried in-house or by contract factories that are dedicated to the company.



Contact Persons : Mr. P. Kulanthaivel
Head Office :
Shre Angayee Fabs
Address : No. 3,Thiru Nagar, 4th Cross Road,
Kamarajapuram West Karur, Tamil Nadu - 639002
Phone : - (04324) 232440
Mobile : 09443259442
E-mails : sriangayeefabs@sancharnet.in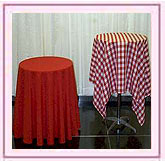 Who we are
We the manufacturers and exporters of an exquisite and exclusive range of Home Furnishings & Made-ups. We are based at Coimbatore, India, popularly referred to as the 'Manchester of South India'. Established in 2001. Sinfully luxurious and aesthetically crafted to cater to the needs of the most discerning of clientele, our range of products, add a touch of international elegance and styling to your bedroom, kitchens, etc., converting them into works of art, in a cost effective manner.
» Quilts
» Bed Spreads
» Pillow Cover
» Bed Sheet
» Pillows


» Cushion Cover
» Cushions
» Window Curtain
» Duvet Cover
» Chair Pad
» Bread Basket
» Table Runner
» Napkin
» Table Mats



» Pot Holder
» Wine Bag
» Bamboo Straw Mat
» Napkin Rings

» Hand Towels
» Face Towels
» Bath Towels


» Bath Robes
» Shower Curtains

» Gloves
» Oven Mittens
» Aprons
» Dishcloth
» Kitchen Towels



» Tea Towels
» Packer
» Cotton Carry Bags
» Coasters



Our breathtaking variety is already a rage across major export markets of U.S and Europe. It is a testimonial to our strict adherence to international Quality Standards, that we have been able to consistently meet or exceed expectations in the highly demanding overseas markets of North America and Europe.

Our Vision
We at Shre Angayee Fabs deem that sky is aspiring for us in the field of Home Textiles and Made-ups. The Company is committed to work prolong towards achieving greater heights by exceeding customer's requirements and expectations in terms of quality of work & products through continuous innovations.