Profile
Textile Manufacturer - Hi Power Textile presents a diverse range of superior quality products of Handloom products, textile fabrics and Made Ups hold in high esteem. A prime manufacturer and exporter of these the company has been enjoying a dominant position in the industry since its inception. The commendable position is mainly due to the quality of its products and their commendable and innovative designs.
The spirit of adventure and a dedication to technical excellence that permeates within our Committed work force strongly reflects in our business beliefs and principles.We believe in continuous innovation and capacity expansion that enables us to maintain up to date knowledge about current market scenario.
Products
The company has carved a niche for itself in the competitive industrial sectors on the basis of high quality products with large varieties. Our products includes: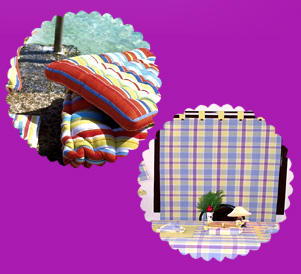 Table Linen
Bed Linen
Table Kitchen Linen
Dining Table Linen
Striped Table Linen
Cotton Table Linen
Printed Table Linen
Restaurant Table Linen
Cotton Bed Linen
King Size Bed Linen
Queen Size Bed Linen
Bedding Bed Linen
Striped Bed Linen
Printed Bed Linen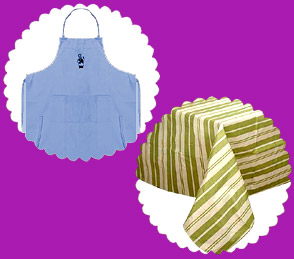 Bedding Cushions
Window Coverings
Sofa Cushions
Chair Cushions
Designer Cushion Covers
Embroidered Cushion Covers
Patchwork Cushion Covers
Decorative Cushion Covers
Cotton Cushion Covers

Window Curtains
Bedroom Curtains
Applique Work Curtains
Patch Work Curtains
Printed Curtains
Loop Curtains
Square Check Curtains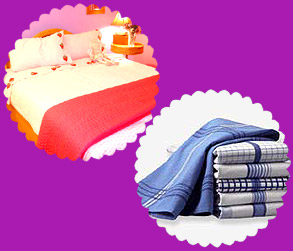 Floor Coverings
Kitchen Linen
Floor Carpets
Floor Mats
Floor Rugs

Kitchen Towels
Tea Towels
Dish Clothes
Kitchen Aprons
Cooking Aprons
Tray Cloths
Infrastructure
We have the kind of infrastructure that facilitates and fortifies every activity and each facet of our business.Our organization comprises of efficient & experienced workforce, which collectively contribute for constant enhancement of the company.
Our infrastructural set up comprises of hi-tech machineries , a superb work environment and of course a dedicated, specialized and efficient work forceCertain strengths like sufficient supply of raw materials, strong infrastructure, high productivity, updated technology all has cohesively contributed towards the growth of the organization. We possess all the quintessential equipment and machinery that help our designers to execute their designs with sophistication and subtlety.
Clientele
We have been a pioneer in the competitive markets and have carved our own niche in the field of handlooms made up. The company has an ever- increasing list of clients from different sectors of the country.
Please don't hesitate to keep in touch with us about our more products.
Mr. Subramani
Hi-Power Textile
3, Ashok Nagar, Behind ABT Maruthi Service Station, Madurai Bye-Pass Road (west)
Karur, Tamil Nadu - 639 002, India
Phone. : +(91)-(4324)-226937/227356
Fax : +(91)-(4324)-226937
Mob: +(91)- 094433 14248
E-mail:
hipowerkamalesh@dataone.in
,
vajara@sancharnet.in