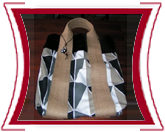 About Us
The outstanding success has been achieved by following company's only vision to maintain consistent quality of its exquisite and premium items. Our receiving of the prestigious.
Our Team
The Company is promoted and headed by Mr. Harsh Mehta, who specializes in international marketing and has an impressive record and rich experience in various national and international companies. Our common goal is to provide quality goods to our clients. Hence we have a highly qualified team of professionals-all trained and highly skilled whose continuous endeavor is to deliver quality goods on time.
Products Profile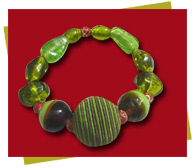 HANSH CRAFTS
manufacturers and wholesaler of Fashion Jewelry (Costume & Imitation) products. Inspired by Indian concept of European markets, we attempt to adorn the woman from head to toe with latest designed of Jewellery and Fashion Bags items. Today, we specialize in making Top Quality Fashion Jewellery accessories, Fashion Bags, Jute Bags, Handicrafts among others.
The Mission we nurture at HANSH CRAFTS
HANSH CRAFTS
mission is to help people, across the world, reveal their inherent beauty.
Our Business Policy
HANSH CRAFTS
aspires of achieving long term business relationship with its clients based on strong corporate ethics. At HANSH CRAFTS, we believe and practice Karma's theory (theory of action) that is based on maintaining a harmonious relationship at every front of your life while fairly fulfilling your duties towards the society and self. This philosophy encourages us to maintain high quality and strict delivery schedule so as to successfully cater to the clients' requirements.
Our Widespread Market
We have a huge list of highly satisfied clientele (the companies and stores) spread across the world. Covering almost every part of Asia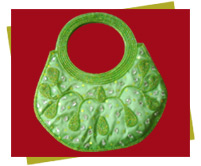 and Europe HANSH CRAFTS clients are in based in Japan, Australia, New Zealand, UAE, Malaysia, Bahrain, Taiwan, Germany, Spain, UK, Italy, Holland, Austria, USA and Canada.
Our Work Culture
We have a satisfied workforce, which in turn produces satisfactory results for our valued buyers. They work with full devotion and enthusiasm that governs our image as an employer friendly organization. Our employee's requirements are taken care of so well that we do not have to employ any child labour. At HANSH CRAFTS we have created an atmosphere that gives our employees a sense of belonging, which surely affects company's growth as a successful and progressive group.
Customized order:

We also do customize order, we can develop any design in any color as per customer requirement, and we at
HANSH CRAFTS
turn their idea in to the reality
Hansh Craft
Mr Harsh Mehta (CEO)
Mobile : +91-9891396603
Mr Dinesh S Mehta (Director)
+91-9716866066 (check)
B-27, 1ST Floor, Shyam Park
Extension,
Sahibabad, Ghaziabad, NCR Delhi 201005
Tel : +91-120-4160674,
E-Mail :
info@hanshcrafts.com