About Us:-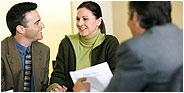 Gopala Packers and Movers ghaziabad, a commanding name in Packers Movers(delhi), Home Shifting, Car Relocation, Domestic Transportation Service industry of ghaziabad NCR(India) is handling goods to be shifted from placed location to clients desired destination with an unmatched expertise.
Known for the quality servicesin ghaziabad delhi to all over india, Value Added Business Ethics and above all Customer Satisfaction as the prime commitments. Gopala Packers and Movers not only put an extra emphasis in the work dimension that every single article has its own significance in the life of customers but also keeps a soft corner for the feeling of strains and worries that sprout during the home relocation, loading unloading, car carrier, transportation and office shifting also.
OUR SERVICES
Packing and Moving Services:-
Gopala Packers and Movers ghaziabad are one of the most reliable names in moving and packaging services ! In the business for many years, our experience and expertise in the field has earned us immense respect and confidence from our clients all over India. We ensure the safe delivery of your goods, to any location in India.Packing Materials we are using Quality Materials of Corrugated Roll, Corton Boxes, Thermocolls SheetsBubble sheets & Lamination.
Car Carriers Services:-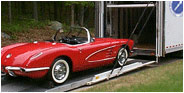 With the help of car trailers, Gopala Packers and Movers (noida ) transport cars all over India through maruti car carrier providing you door to door services. Our trailer & containerized trucks are specially designed for the carriage of the cars & other vehicles. The entire fleet is designated to the pursuit of being an even more effective and efficient tool of transportation at every time
Relocation Services:-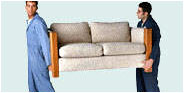 A successful relocation demands sensitivity, knowledge of the fragility and personal attention. Gopala Packers and Movers ghaziabad specialty in relocation is judged brightly the moment we begin the job allotted to us. Our esteemed customers not only find themselves tension free but also feel relaxed as they get their sensitive Electronic items, Precious Crockery, valuable home and office Furniture, Gopala Packers and Movers (gurgaon) also provide Kitchenware and other home appliances packed and moved carefully.
Warehousing & Storage Services:-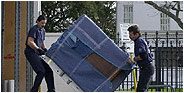 Gopala Packers and Movers delhi have established a well-maintained warehouse to stock your consignments in dghaziabad, noida, delhi & NCR . Our warehouses at various offices are waterproof and all the proper care is taken to keep your valuable in best condition.
We at gopala packers Movers proviodes nationwide household & auto Packing moving, and transportation company. So we guarantee exceptional customer service from start to finish 24/7. Door-to-door service. We offer door-to-door transportation to all all overs india and beyond on open or in enclosed trucks. Gopala packers Movers(ghaziabad) have been in business are licensed and bonded.
Loading & Unloading Services:-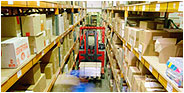 Loading and unloading is very important aspect of relocation. Loading and unloading task is accomplished by our expert staff and skilled labors who are specially trained for this. Gopala Packers and Movers ghaziabad take utmost precaution to make sure that while loading and unloading the safety of your goods remain intact.
Insurance Facilities Services:-
offering national and international transportaion services, commercial goods transportation services with insurance of goods and escorts facility. In an era of globalization the movement of individuals, family, industries has became normal feature. However it is not an easy task as it involves hectic schedule of packing and moving goods both within a country or outside it. The relocation also involves lot of paper works like custom clearance, insurance etc. The gopala Packers Movers with their expertise perform the insurance of goods.