We are a government licensed exporter based at Tirupur, The Garment city and we export Knitted and Woven garments to Europe and South Africa.
About Us
We - Fransua Apparels, like to introduce ourselves as Manufacturers & Exporters of Knitted and Woven Garments based in Tirupur, (Tamilnadu, India).
The garments we make can be classified in to the following categories:
- Infants/Kids/Children/
- Junior and Senior Boys & Girls
- Men's and Ladies
We are a Government licensed exporter and we export Knitted and Woven garments to Europe and South Africa.
Government License : AEPC / I.E Code / Textile Committee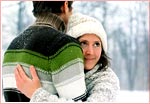 General Seasons Fabrics
- Summer
- Spring
- Autumn
- Winter
Summer
The Knitted Fabrics Group ....
Single Jersey - Interlock - 1x1 Rib - 2x2 Rib - Lycra S/J , Lycra Rib - Poly Viscose P / V - Cotton Viscose C / V - Lycra Viscose - Pure
Polyester - Waffle - Mini Waffle - Flat Back Rib - Fleece - Polar Fleece - Ottomann - Singer Jacquard - Interlock Drop Needle - Crinkles
The Woven Fabrics Group ....
Madras Checks - Ceer Suckers 2/80's - Crinkles - Voil Stripes - Voil - Checks - Dorbies Checks.
Infrastructe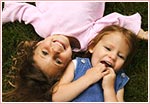 A well planned and well knit infrastructure forms the backbone of the business processes at Fransua Apparels. Structured in-house units with standardized work procedures to follow, helps us to stick to deadlines perpetually.
Apart from our own units, we also highly skillful suppliers who regularly work for us. This enables us to meet timely-dispatches and quality standards.
We utilize sophisticated machinery and processing methods to meet the customized requirements of our customers. These processes enhance the durability and the look of the garments.
Quality
We at Fransua Apparels strongly believe that Quality is the manifestation of Honesty.
Our products are quality checked at every stage manually and technically to give you a guarantee until the selling of the garment in stores.
At Fransua Apparels, Quality is emphasized in all the procedures and we follow many quality standards to ensure that, the garments we sell are in line with the taste and requirements of our buyers.
- The garments we craft are tested for
- Colour Fastness by Xenon Tester
- Fabric match to sunlight & spectra light
- Dimensional stability to domestic washing
- Tear – Strength test in Elmendorf tester
- Spirality or Skewness
- Print durability and dye strength
The Specialties of our fabric processing procedures include Eluding the use of banned Amines in processing Garments are made colour fast to Saliva and Perspiration Shrinkage in garments is below 5% .
Contact Us or Send Online Query
A. Augustin Fransua, B.A. B.Ph ( CEO )
Fransua Apparels,
Phone : 91-421- 5535535, 2207916
Fax : 91-421-5322538
E-Mail : fransua@satyam.net.in, fransua@eindiabusiness.com