our collection of women's fashion bags includes designers embroidered bags to handbags that are ideal for holidays, jutes bags in versatile shades and others. a unique look is given to each fashion bag by combination of different materials to metal latches, padlocks and heavy-duty chain straps.
Manufacturer supplier and exporter women's fashion bags, designers bags, evening bags, women's embroidered fashion bags, handcrafted leather fashion bags, handicraft decorative items, fashion jute bags, indian designers leather bags etc. these bags reflect a perfect blend of design, dimensions and color along with street-smart trendiness.

We manufacturer and supplier high quality hand crafted leather bags in stylish shapes for different utilities. The leathers used for the manufacturing of our bags are chemically treated for longevity. This makes them durable and suitable for daily and rough use.

The splendid range of Handicraft Products are bound to fascinate you. We constantly update our wide range of products and provide beautiful and innovative handicraft products that prove its utility. All our products are present in exclusive and aesthetic designs at competitive prices. Our product catalogue hosts a magnificent variety in accordance to the latest trends and styles at best competitive and affordable prices. OUR HANDICRAFT ITEMS INCLUDES christmas hangings, cushion cover, jewellery box
Company Profile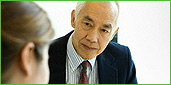 Krishna Creations, is a well-established hub for a large assortment of fashion bags and accessories, that are superior in quality and versatile in terms of patterns, styles and intended usage. The company is engaged in manufacturers and exporters of women's embroidered fashion bags, fashion jute bags, evening bags, fashion bags, handicrafted leather bags, leather bags, etc.
The business competency of the company is well reflected in its proficiency to offer functional yet funky bags and accessories that are created in plethora of styles, to befit distinct needs. Being an essential fashion item, these bags and accessories are also utile for distinct purposes, viz. complementing the attire, carrying utility items viz. credit cards, passport, valuable things, etc., shopping and other purposes.
The expertise and adeptness of our craftsmen have enabled the company to suffice to the discerning global demands, related to fashion bags. Further, our endowments have been instrumental in fulfilling the specific and distinct needs of our clients, irrespective of the quantity ordered.
Our Vision
Innovation and creativity being the core of its business conduct, Krishna Creations continually works with a vision to suffice the global demands for fashion bags and accessories. The company channelizes all its resources towards achieving superior quality in its collection of products, with an objective to satisfy its clients to the maximum.