DELKON TEXTILES EXPORTER
OUR PROFILE
We are manufacturers-exporters of textile fabrics for home furnishings. We deal in manufacturing of Jacquard Fabrics, Throws ,Bedspreads and Accessories. Delkon manufactures top-of-the-line jacquard upholstery and exports the same all over the globe accomplishing all quality parameters.
We currently have over 500 designs in 4 to 10 colour ways each. More are added every month by our team of designers. The designs are classical, abstracts, damasks, floral and geometric. The colours are naturals, pastels and bold. And with the capability of the computer aided design system and inherent flexibility of the SOMET RAPIER EXCEL JACQUARD LOOM, we can develop designs and colours to match your specific needs. We send our goods, by sea and by air all over the world. The lead time is 4 to 6 weeks depending on quantity plus shipping time.
Click here for Query..
OUR WEAVING UNIT
The company has installed its own state-of-the-art Italian Somet Thema II Excell Fully Computerised Jacquard Rapier Looms. Each loom includes Electronic filling of the weft upto 8 (Eight) different colours. We have Facilities to woven fabrics in 114" while delivery can also be made in 55". However, wide width fabric in is also woven on request. To achieve international quality standards we have in-house sectional warping machine, selvage winding machine, spindle traverse cone winding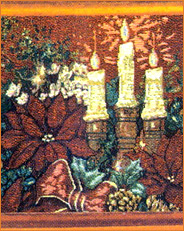 machines, hank to cone winding machines, inspection tables, rolling machines. Weaving is done in an air conditioned environment to produce right qualility fabric at high speeds.
Besides computerized rapier looms we have 60 Nos. of Jacquard power looms and another 60 Nos. of Handlooms along with a fabrication unit, which specializes in making made ups from our fabric.
Click here for Query..
Our STRENGTHS
DELKON has its own weaving set-up. It is being managed by qualified professionals and the company has large infrastructure to weave any kind of fabric at any time as per customer specification and requirements.
This supplements our sampling department which has large number of well-versed master and group of tailors working under a team of innovative designers. Thanks to our in-house facilities of both weaving and sampling, only quality made-ups are crafted as per requirement and to the satisfaction of our clients.
Click here for Query..
WE MANUFACTURE A COMPLETE RANGE OF FABRICS TO SUIT YOUR REQUIREMENT


TAPESTRY FABRIC: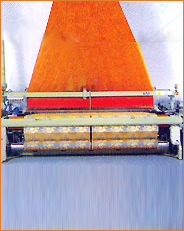 Jackquard & Dobby patterns.

CURTAIN FABRIC: Jackquard & Dobby patterns.


BED LINEN: Quilt, Bed Spreads, Bed Sheets, Pillow

Sham, Duvet Cover, Decorative

Pillow, Bed Skirt, Euro Sham.

TABLE LINEN: Table Cloth, Table Runner, Napkins, Placemat, Napkin

Rings.

KITCHEN LINEN: Kitchen Towels, Apron, Pot Holders, Oven Gloves.


WINDOW COVERINGS: Door Curtains, Window Panels, Valance,

Shower Curtains.

X'MAS COLLECTION: Tree Skirts, Stockings, Gift Pouches, Bottle


Cover, Gift Bags etc.

OUR OTHER OFFERINGS: Pillow Cover, Throws, Mattress Ticking.

Click here for Query..
Delkon Textiles Private Limited
Mr. Vikas Singhal
MEMBER:

Federation of Indian Export Organisation


The Synthetic & Rayon Textiles Export Promotion Council


The Cotton Textiles Export Promotion Council

Address: Plot No. 102, Sector-59, HSIDC Industrial Estate
Faridabad, Haryana -121004 (India)
Tel: +(91)-(129)-9312408421, 9312431981
Email:
delkon@rediffmail.com