Manohar International Private Limited Ahmedabad, Gujarat, India
COMPANY PROFILE
In the Global market we supplies products like Industrial Packaging (Drum locking ring, Drum locking clamps, Drum closure) Plastic (Disposable bags, disposable trash bags, Disposable apron, Disposable cutlery) Surgical Instruments (Infusion set, Disposable Urine bag, Umbilical cord clamp, Oxygen Mask, Hypodermic needles, Safety syringes) Paper Products (Tissue paper, Disposable Paper cup, Printed Paper cup) Aluminium Foils (Blister foil, Strip foil, Aluminium Paper Foil, Foil Lined Bags, Lidding Foil, Hairdressing Aluminium Foil) Oil Drilling Raw Materials (Iron Oxide Pigments, Synthetic Iron Oxide Red, Synthetic Iron Oxide Yellow, Bentonite Clay , Hematite Powder, Barite Powder, Filter Media, Magnetite Iron Ore) Animal Feeds (Cassia tora meal, Soya Bean Meal) Agro Product (Guar Seeds and Split, Tamarind Kernel Powder, Cassia Tora Seed, Cumin Seed, Psyllium Seeds, Fennel Seed) Textile Printing Thickener (Carboxymethyl Tamarind Gum, Guar gum Powder, Guar Gum powder for Food Grade Material, Fast Hydrating Guar Gum)
PRODUCT RANGE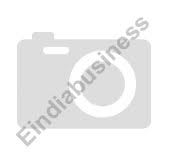 ---
We are Exporter, Supplier and Manufacturer of Magnetite Iron Ore.We can provide around 25000 Mts of lumps per month. We have size range of 20mm to 300 mm for Lumps.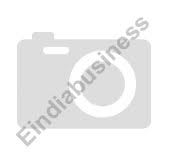 ---
Material: Plastic Industrial Use: Household/Office Place of Origin: India Colour: Black/Clear/Green Plastic Type: HDPE/LDPE Use: Garbage bag Sealing & Handling: Open Top Brand Name: MIPL Style: Regular

Tell Us What You Are Looking For?
REACH US
---
MI PL
Manohar International Private Limited
213-214, Second Floor, Devnandan Mall Opp. Sanyas Ashram, Near Town Hall, Ellisbridge
Ahmedabad - , Gujarat, India
RECOMMENDED PRODUCTS
RELATED PRODUCTS / SERVICES