Brumind Sdn.bhd Muara, Brunei, Brunei Darussalam
COMPANY PROFILE
BRUMIND SDN BHD was established year 2014 by our well experienced people to achieved our goals, ideas and get use of Brunei Oil and Gas industries opportunities and provide our best goods and services to all our customers. We will expand to provide a variety of services for which we have earned a reputation for our professional, efficient and courteous service. Our staffs have a vast experience in Oil and Gas industries, trading, information technology, customs clearance, freight forwarding and transport. Our office is ideally situated near the Mura port to take advantage of the incoming traffic through Sea and Air and land frontier for local delivery, and in transit. The strength of our company is the employees. An open environment at the work place helps employees feel a part of the Company, and motivates them to contribute their best. With the use of Participative Management, employees involvement in the decision making process is of the utmost importance. We are committed to the continued. We have keen to earn a remarkable position in Local and International market by offering superior quality in order to maintain our reputation in the market, we always follow ethical business practices. Owing to the transparency that, we maintain in all our business dealings as well.
PRODUCT RANGE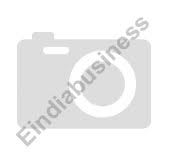 ---
AGRARIAN CENTER, a leading Ukrainian Agricultural Company provides supplies of pe-tsai originated from Ukraine to the CIS, EU, Near and Far abroad countries. Pe-tsai is delicious, green, juicy, solid, high-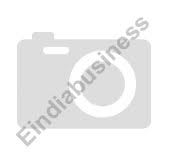 ---
Specifications: - Quality: White - Red color flesh, Very Sweet Taste, This fruit is considered "Goldmine" of Vitamins & Minerals" (standard export to USA). - Packing: 18-20 pcs/carton 10kgs (Per fruit put on

Tell Us What You Are Looking For?
REACH US
---
Kamal Nathan
Brumind Sdn.bhd
Muara
Muara - , Brunei, Brunei Darussalam
RECOMMENDED PRODUCTS
RELATED PRODUCTS / SERVICES