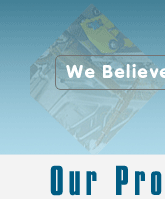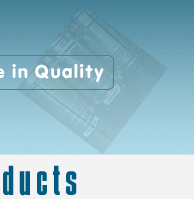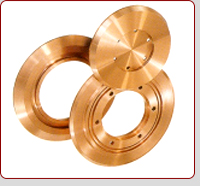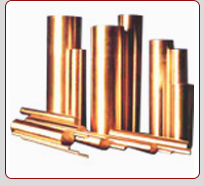 Resistance Welding Products


Copper & Tin Based Master Alloys


High Copper Alloys


Products For Electrical Applications


Red Phosphorus


Premier Ingots & Metals, a private limited & and an ISO certified company, has been successfully operating in the non-ferrous metals and alloys industry, for over five decades. With the extensive manufacturing and export experience, the company has built capabilities to serve distinct industrial units.
Moreover, sophisticated infrastructure,having high-tech machinery and testing equipment installed therein, and skilled manpower together form the primal strength of our organization. Our expertise in the sector and resources has manifested a reckoned epitome for our company across different countries and has garnered the trust of the major players in the industry, viz. BHEL, Jindal Steel, Escorts Group, Usha Sriram Group and SAIL.

Our company is the reputed member of different organizations and industrial associations as enlisted

below :
» ICDC - Indian Copper
Development Center

» IIA - Indian Industries
Association

» BME- Bombay Metal
Exchange Ltd.

» MMA - Meerut
Management Association
» IIW- The Indian Institute
Of Welding


Resistance Welding Products
We offer spot, seam, butt and projection welding electrodes in rods, bars, wheel, tips, blocks and many other forms. Widely used in industrial and engineering applications. These products are made of Non Ferrou Metal Alloys, Resistance Welding Alloys, ....
Copper & Tin Based Master Alloys
We offer copper Master Alloys of Phosphorus, Arsenic Tellurium, Maganese, Titanium, Silicon etc., Widely used in production of Pistons, Cu Sheets, Rods, Wires, Castings, Steel, Phos-Tin and Magnesium.

High Copper Alloys
These products are made of Chromium Copper, Chromium Zirconium Copper, Beryllium Copper, Nickel Silicon Chromium Copper and Tellurium Copper. These are available in different forms & sizes as per customer request.

Products For Electrical Applications
Premier manufactures a wide range of alloys in various forms and sizes for electrical applications to international standards.

Red Phosphorus
Premier supplies Red Phosphorus powder of high purity and low moisture resulting in free flowing powder.