About Us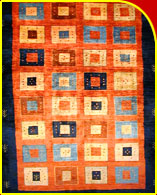 We are a professionally managed firm catering to all your needs hand tufted carpets, handloom, shaggy carpets since 1994. Moinuddin & Sons are committed to deliver high quality products in accordance with the industry standards. We are manufacturers, exporters and suppliers Carpets and rugs, hand tufted, handloom, shaggy carpets and all kind of rugs and relief blankets. Our carpets are woven using high quality yarns and showcases delicate craftsmanship along with creativity. Our experience has enriched us with variable and valuable experiences that enable us to understand and cater to your requirement in a better way.
With a wide indutsry expertise and high level of dexterity, our craftsmen are consistently rendering their dedicated services enabling us to come up with novel products.
Our quality control experts continually monitor each stage of production process to ensure all products coming out of our manufacturing unit is in conformation with the international standards.
Our Products
We offer a comprehensive range of
products that includes :

Carpets & Rugs :

Indo-nepali Carpets


Hand-tufted Carpets


Loom Carpets


Shaggy Carpet

s

Berber Carpets


Hand-knotted Carpets


Custom Carpets


Leather Wallets


Ladies Purse


Woollen Doormat


Our Strengths

Team Work :
Our forte lies in our integrated approach. We work in close coordination with each other, maintaining amicable work environment and ensuring highest level of productivity.
Infrastucture
Our infrastructure, equipped with latest and sophisticated machinery enables us to produce in considerable volume and successfully meet the bulk demands of the market.
Quality
We take utmost care at each stage of production to ensure our products are in conformation with the international standards.
Timely Delivery Schedules :
We strictly adhere to timely delivery schedules and strive hard to completely process the orders within the stipulated time period.
Competitive Pricing :
With high level of expertise and optimal utilization of resources, we are in a position to offer our products at market leading prices.
Online Queries
We solicit queries from bulk buyers, exporters, dealers, traders and others interested in our products. Do send your queries to further know about our products and services. We assure you of a prompt and personalized feedback.
Moinuddin & Sons
Contact Person :
Javed Ansari
Nai Bazar, Bhadohi Uttar Pradesh 221409
Phone No. :
0091-5414-278587
Mobile No. :
0091-9335762117
E-mail :
ansarijaved_ansari@rediffmail.com