COMPANY PROFILE
We Are A Full Service Travel & Hospitality Brick & Mortar Company
Under Our Umbrella, We Have Service Apartment Rooms Of 1 Star To 4 Star Equivalent Category, Prices Range From Rs 1500 [Us $ 40] To Rs 6000 [Us $ 150] Per Night - Rooms For Every Budget
Cost At "Carlos" Has Been A Primary Influencing Parameter Of Competing Challenges Making Us A Very Cost Effective And Value For Money Stay. A Seamless Self Service Experience At Unbelievably Low Prices, You Will Find Combining Business, Family And Pleasure At "Carlos" More Convenient And Enjoyable. We Aim To Provide First Class Services & Facilities, Driving Down Costs
The Concept Is "Home Away From Home". Some Of Them Self Serviced Apartments Too, At Choicest Locations In The City Home Stays But Extraordinary, Unusual & Unique. Stunning Locations, Superb Hospitality & Luxurious Trimmings, You Cant Help But Make Yourself At Home Away From Home.

Carlos Service Apartments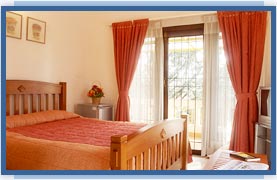 Our star attraction is carlos service apartments at shantinagar. here wehave 3 x 3 airconditioned double bedroom independent apartments of 3 starequivalent category, 9 double ro0ms in all. located just off richmondroad, bangalore, they are characteristic of independent houses
They Are Away From The City Humdrum, In A Quiet, Serene Location For The Ones Who Prefer The Quiet. They Are Strategically Located In An Upscale Residential Area With Easy Access To Bangalore's Commercial, Shopping & Leisure Districts, They Bring All The Conveniences Right To Your Doorstep.
Each Room Has Been Individually & Aesthetically Styled To Reflect The Local Culture And Exquisite Architecture, All In The Midst Of Discreetly Woven-In Contemporary Comforts. All Rooms Are Well Lighted, Designed To Meet Individual Requirements With Beautiful Paintings & Hanging Along The Colour Scapes Of Walls, The Drapery
Carlos Hospitality - A Fine Blend Of Traditional Indian Hospitality And Worldclass Service. Expectations And Needs Of Different Guests Are Precisely Focussed And The Strategies For Satisfying Them Are Defined In Advance. Geared To Meet The Challenges Of Catering To Travel And Leisure Needs Of The Worldwide Traveller, We Leave No Stone Unturned To Which Our Repeat Guests Stand Testimony.
However Diverse Your Housing Needs, You Will Find "Carlos" Best Matched To Suit Your Requirements & Best Hospitality
Standards. "
Carlos Travel Services" - Searching For Accomodation At Bangalore - A Lodge Or A Guest-House Or A B&B Stay, An Economical Stay Or An Executive Stay, A Short Term Stay Or A Long Term Stay, A Corporate Stay Or A Homestay, A Luxury Executive Service Apartment Or A Budget Service Apartment, We Are There To Assist You In Every Way. Transport Services – Premium & Luxury Cars, Mini Vans & Coaches, Also Entire South India Based Package Tours.
Carlos Travel Specialists are More Than Just Agents – We're Travel Experts, Who Can Utilise A Premier Indian Network To Create A One-of-A-Kind Luxury Travel Experience Just For You.

Carlos Home Stays

"Carlos Home Stays" - With India's Culture Limited To It's Destinations & Monuments, The "People" Part In The Cultural Interaction Has Been Missing, At Most Places. Here Our Home Stays Involve Staying At A Local's House, Interacting With The Family, Dining With Them, Learning About Their Ways Of Life, Experiencing Indian Customs - Traditions & Relishing Authentic Indian Cuisine

CUISINE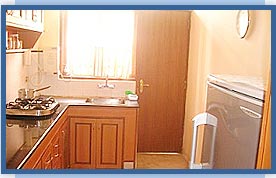 Breakfast Is Prepared And Served In Your Apartment – Including Fruit Platters And Juice, Pastry Baskets, Tea/Coffee And A Variety Of Cooked Breakfast Options, Home Bread Bread, Salads, Each Morning A Complimentary Gourmet, Also The Morning Or Afternoon Traditional Indian Tea
Theme Dinners For Transiting Groups – Dressed In Traditional Indian Costumes - Kurta/Dhoti/Pyjama. An Imperial Table Could Be Set For Small Groups To Have Multicuisine Lunches/Dinners Or Traditional Indian Fares.
Farewell Parties With Unlimited Cocktails Could Also Be Arranged With An Innovative Menu Accentuating On The Natural Taste Of Ingredients. A Vast Array Of Non Alcoholic Beverages, Wine, Beer, Cocktails, Indian & Imported Spirits Make The Day

BANGALORE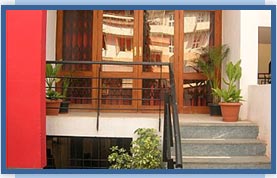 An Epicenter Of Information Technology, A Center For Several Leading Cutting Edge Industries, The Garden City Of India, Also Known As The Silicon City Of Asia.The Great Diversity Ranges From The Spiritual Sai Baba Ashram, Art Of Living Ashram, The Renowned & Stately Bangalore University, Grover Vinery On The City Outskirts To The State Of Art Modern High Rise Glass Façade Buildings, Bio-Tech Park, Information Technology Park, Electronic City.
The Bangalore Palace, Tipu's Summer Palace, Vidhan Soudha And Other Such Monuments Add To The City's Rich History. Bangalore Is Known For It's University, Colleges & Residential Schools Worldwide Imparting Worldclass Education. A Special Mention Would Be The Indian Institute Of Science And The Indian Institute Of Management.
Prominent Yoga & Ayurveda Institutions Also Make Their Mark. Defence Forces Have A Wide Presence Alongwith Their Research Labs And Hospitals
Worldclass Hospitals Here Have Patients From All Over The Globe Getting Treated For All Kinds Of Ailments . Coupled With Worldclass Hotels, Conventions Centres, Pubs, Discotheques, Tour Operators Etall, The City Is An Excellent Entertainment Hub And Second To None In Reaching Global Standards Of Excellence In Service Delivery
FEATURES
• Fully Furnished Luxurious 3 Bedroom Apartments With Split A/C's.
• Double Bedded, Twin Bedded Rooms & Non Smoking Rooms.
• Baths with glass shower enclosures, western closets, water heaters & assorted toiletries in room.
• Rooms With Fans, Work Desks, Closets & Full Length Dressing Mirror.
• Common Dining Area.
• Common Living Room, Common Recreation Area.
• Common Lawn, Pantry, Cocktailbar & Refrigerator.
• Independent Balcony / Sitout, Insect Screens.
• Full Service Kitchen [Indian / Chinese / Continental].
• Covered Car Park & Storage Facility.

LOCATION

• 9 Kms From Airport [30 Minutes
• 5 Kms From Railway Station
• How to find us ? route : airport road - straight onto richmond road - keep left under the flyover - temporary left towards lalbagh road - left again to k.h road (or double road) - always keep left under the flyover - now the flyover above descends - take left at the corporation bank atm - basappa cross road - reach the deadend - zig-zag [right/left] onto basappa road - drive/walk about 300 metres - deadend approaches - expressesidency is a red building on the rightside of basappa road - enter the main gate - on the leftside voila ! carlos
A 05 Minute Stroll To Sumptuous Dining & Entertaining Options
A 10 Minute Stroll To The 230 Acre Lalbagh Botanical Gardens
An Easy Stroll To The City Downtown, Entertainment Centres, Mahatma Gandhi Road, Brigade Road, Residency Road & Richmond Road, Where Options Of Great Value Dining Include French, Mexican, Italian, Japanese, Greek, Spanish, Korean, Asian Fusion, A 24 Hour Diner And Of Course Delicious Indian Fare !

CLOSELY LOCATED ARE :

A). Major Offices
B). Fast Food Joints – Mcdonalds, Pizzahut,
Subway, Café Coffee Day & Barista
C). Multiplexes – Inox & Pvr Cinema
D). Shopping Places : Garuda Mall, Life Style ,
Big Bazaar, Bangalore Central & Forum Malls
E). Famous Pubs & Discotheques
E). Public Transportation Bus Terminus
F). Disabled Friendly/Access : Physically
Challenged, Autistic And Children With
Learner Disabilities Are Specially Cared For
• Wireless Internet Broadband

• Complimentary Breakfast

• 24 Hour Room Service – Limited Menu

• Home Cooked Food

• Safe Deposit Lockers

• Multi-Channel Cable Tv

• Direct Dial Telephone [Local/Std/Isd]

• 24 Hours Hot & Cold Water

• Power Backup [Lighting/Fans/Tv]

• Tea/Coffee Maker

• Mini Bar In Rooms

• Same Day Laundry Service

• Luggage Rack

• Business Newspaper

• Secure Entry System

• 24 Hours Checkout

• Visa/Master Cards Accepted

• Other Facilities :
• Round The Clock Security
• Emergency First-Aid
• Airport Pickup/Drop
• Travel Agency & Rent – A Car
• Self Drive Vehicles On Hire – Motorcycles & Cars
• Concierge Services
• 24 Hour Attendant
• Doctor-On-Call
• Nurse-On-Call
• Maid Service
• Butler Service
• Hair Dressers On Call
• Library – Books & Videos
• Beauty Parlour Services
• Baby Sitting Service
• Florist Services
• Pharmacy Services
• Dial-A-Meal Service From Over 25 Restaurants
Around Town
• Wakeup Call & Reminder Service
• Virtual Office Environment – Packages To Suit
Your Business
• Business Centre
• Business Services
• Secretarial Services
• Foreign Currency/Money Changer
• Ayurvedic Massage Service

• Microwave
• Gas Grill
• Blender
• Freezer
• Microwave
• Refrigerator
• Toaster
• Washing Machine
• Iron/Ironing Board
• Alarm Clock
• Hair Dryer
• Dvd Player
• Fax Machine
• Laptop
• Room Heaters
• Dvd Player
• Radio
• Mobile Phones
• Baby & Toddler Essentials – Crib, Walker & Pram
• Outdoor Games : Badminton
• Indoor Games : Chess, Carrom Board & Dart
Board


TARIFF : the running rate for one entire 3 bedroom unit is Rs 10,000 [us $ 300] per day on b & b
SINGLE : Rs 2,500 [Us $ 70]
DOUBLE :Rs 3,000 [Us $ 85]
TRIPLE : Rs 3,500 [ Us $ 100]
EXTRA ADULT CHARGE = Rs 500 [Us $ 15]
EXTRA CHILD CHARGE = [< 10 years] = Rs 250 [us $ 8]
SELF CATERING : Fully equipped kitchen @ Rs 500 per day
TAXES : as Aplicable
DISCOUNTS : On long stays/extended stays. Wash/change & day use rates also available
ALSO AVAILABLE TRANSFERS : One Way Airport Transfer Is Complimentary
BREAKFAST : Limited Tdh Breakfast Is Complimentary
And 02 Transfers For Stays Of 02 Nights & Above

RESERVATION POLICY
01. Rates Are Valid Till 30.09.2008 But Subject To Change Without Any Prior Notice
02. Reservations Are Confirmed Only Against Advance Payments
03. Cancellation Within 72 Hours Will Attract 01 Nights Retention Charge
ACTIVITIES ORGANISED :

0• Bharatnatyam / Mohiniyattam Dance Performance
• Indian Music Performance
• Cookery Class
• Mehndi Session
• Visit To An Indian Wedding
• Pottery Session
• Birth Day Parties With Dj
• Kitty Party Games
• Magic Show
• Organising Indian Weddings
• Progressive Dinners/Exclusive Valentine Dinners
• Visit To Art Galleries
• Yoga Sessions
• Bird Watching
• Horse Riding
• Nature Walks
• Motorcycle Safari
• Bi-Cycle Expedition
• Wildlife Safari





• Fishing
• Golfing
• Medical Tourism
• Naturopathy Tours
• Ayurveda Tours
• Pilgrimage Tours
• Sericulture Farms
• Agriculture Tourism
• Picnic Visits To Hobby Farms
• Visits To Organic/Horticulture/Livestock Farms
• Conferences/Seminars : End To End Logistics
• Business Meetings
• Interview Sessions
• Morning Tours –Colonial Buildings, Private Gardens &
Churches
• Afternoon Tours – Heritage, Cultural Monuments &
Temples
• Sunset Tours – Pub Hopping, Lounge Bars Or Shopping
• Market Visits – City Market & Russell Market
• Night Tours - Cultural Programmes & Live Music Shows