Company Profile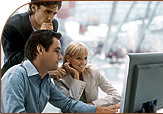 We, at Servo Machine Tools are one of the leading manufacturer and exporter of superior quality automatic strapping machines in India. Range of strapping machines offered by us including plastic strapping machines, box strapping machines, poly strapping machine, coil strapping machines and semi automatic strapping machine. Strapping machines manufactured by us are results of high technology.
Products
We are providing a large number of strapping machines with good quality like box strapping machines, plastic strapping machines and other machines:-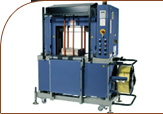 Automatic Strapping Machines

Plastic Strapping Machines

Box Strapping Machines

Coil Strapping Machines

Poly Strapping Machines

Semi Automatic Strapping Machines
Salient Features
1. Latest International desgin & Technology
2. All Mechinical & Electrical Components are qualitative & Indigenous
3. Easy in Operation
4. Light weight & portable
5. Invloves very low maintenance
Specifications (Dimensions)
900 mm x 570 mm x 750 mm Package Size
Max. 1500mm x 1500mm x 1500mm
Min. 75mm x 75mm x 75mm
Cycle Time Per Strap : 1.5 Seconds
Driving Motor : 0.25 hp
Weight : 90 kg
Size of Strap : 6mm to 15 mm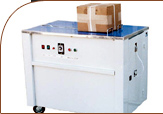 Quality & Major
We at Servo Machine Tools, produce high quality Box Strapping Machines and have successfully sered out esteemed customers. We manufacture machines of high precision mechanism backed with core values of durability, reliability and customer focus. Our machines, sold under the trade name RADIANT, are a result of consistent efforts towards upgrading the technology and imbibing the latest international design, to suit our customers' needs and requirements.
Infrastructure
Our manufacturing unit is located in the city of Faridabad, which is an industrial town of Haryana, India. The
company has acquired state of art technology and in house facilities to manufacture machines of international
standards.
Servo Machine Tools
Contact Person : Mr. S.L. Gupta
Address
: Plot no.9 B sector 6 Faridabad (India)
Phone. :
+(91)-(129)-2241016/2242534
Mobile No. :
9811913870
E-mail:
radiantmach@sify.com