Profile
Amit Export is a professionally managed company with the experienced faculty, managerial & engineering skills and hard working team. The able leadership and dedicated employees are the two corner stones of its success. The company under its flagship company Brimco has emerged as a guiding light for its other competitors & newcomers in the business. Since the time of its formation Amit Export is among the front runners in the industry of garment manufacturing & exporting. It has gained immense name and respect for its prompt service and standardized quality. The adaptable & flexible nature of Amit Export has made it a popular market player in the garment industry.
Our products are sold under the brand name of NEW Look TM, Blue Hills TM, Brimco TM.
Products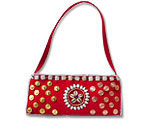 All our exclusive and exotic accessories are made of high quality raw material to provide complete customer satisfaction. We specialize in beading & embroidery. Our major product line include fashion accessories & garments ranging from : -
Fashion Accessories
»
Beaded Bags
»
Fashion Scarves
»
Designer Foulards
»
Pareos
»
Artificial Jewellery
»
Ladies Sandals
»
Shoes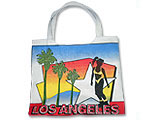 Fashion Garments
»
Trousers
»
Shirts
»
Jackets
»
Denim pants
»
Pigment Dyed Garments
»
Enzyme wash Garments
»
Tie and Dyed garments
Quality
The unsurpassed quality is the stylemark of Amit Export. All the items before & after the production are monitored by our qualified quality professionals. Each and every step of production is checked very minutely to bring the best possible product for the desirous consumers. We strive to put our proficient effort to offer the exacting standard product according to customer's requirement. Our products are accepted and admired for their standard quality at affordable prices. We are leading Beaded Bags Manufacturers Exporters India, Designer Fashion Accessories Suppliers, Fashion Garments Exporters Delhi, Antique and Artificial Jewllery Manufacturers Suppliers, Ladies Fashion Beaded Hand Bag Wholesalers in India, Indian Exporters of Fashion Beaded Scraves, Ladies Sandals Shoes Manufacturers India, Online Beaded Born Horn and Stone Jwellery Exporter India, Fashion Garments New Delhi, Desginer Wear Garments Online Supplies, Fancy Beaded Trouseres Tops Denim Pants and Pigment Dyed Garments Wholesalers, Enzmye Wash Garments, Tie And Dyed Garments Manufacturers, Womens Fashion Accessories Exporters New Delhi India, Wholesale and discounted Beaded Bag Suppliers India.
Infrastructure
The company boasts of its state-of-the-art infrastructure at New Delhi, which comprises host of latest technical equipment. Our well equipped workshop is backed by a team of highly qualified professionals, who are committed to provide total customer satisfaction. The warehouse system is also one of its kind in the industry.
We Export To
This company has been serving major Stores, Importers, wholesalers and retail outlets in past couple of years. We also export to United States, Europe and Japan.