OUR PROFILE
Anjali International is a prominent name in the world of export and manufacture of all types of woven and knitted nightwear and knitted garments such as sweatshirts, sports shirts, knitted t shirts etc. Anjali International's phenomenal growth has been possible for the variety and quality of its products. The company has number of expertise at it's disposal who make sure that the products fashionably attractive and trendy.
Ever since its establishment in 1996, our total commitment to quality and innovation and extensive dealer network helps us to deliver quality products within the stipulated time. Our cost efficiency and timely deliveries have earned us a loyal client base in the domestic as well as in the international market.
OUR ASSURANCE
Right from the beginning we have realized that the prime factor, which will always satisfy with our clients, is the quality of our garments. To ensure quality, we have created a peaceful environment to our workers. Every worker is inculcated for quality culture. We have passed on this trait to our suppliers too.

OUR STRENTHS
Our smooth working system, well defined line of hierarchies,efficient managers and manufacturing capabilities enable us to process orders quickly and deliver them to our client within the stipulated time period. Division of labor, optimal utilization of resources and bulk production assist us to realize economies of scale and subsequently we offer our products at industry leading prices.
OUR RANGE OF PRODUCTS
We are manufacturers, exporters and wholesale suppliers of knitted garments and nightwear and unveil our scintillating range of products that is designed keeping in mind the tastes and preferences of our clients :-
Knitted T Shirts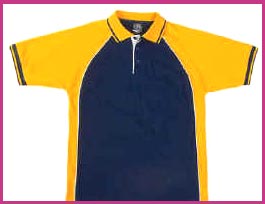 Sweatshirts
Hooded Sweatshirts
Polo Shirts
Sports Shirts
Track Suits
Pajama Sets
Nighties
All Kinds of Briefs & Boxer Shirts
Mr. M.K. Siva Subramani
Anjali International
Add :
643/2B, Kulathupalayam, Near Veerapandi Telephone Exchange, Palladam Road

Tirupur - 641 605, Tamil Nadu, India
Phone :
+(91)-(421)-6547016 / 6547088
Fax :
+(91)-(421)-2217855
Mobile :
+(91)-9865712313
E-mail :
anjaliintls@vsnl.net,
anjaliintls@gmail.com