Profile
Airwill Exports main line of business activity is manufacturing of curtain fabric, bed linen, cotton home textile products - plain, dyed, with fancy cotton or viscose border, with embroidery or appliqué work, printed, velour etc. in ring spun as well as opened quality yarns.
Products
The large and high quality product line has earned the company immense reputation and reliability. These are also produced as per the specifications given by the buyers. The incredible product line comprises of :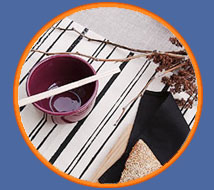 » Curtain Fabric -
The company offers a variety of exclusive curtain fabrics for sheer curtains, voile curtains, designer shower curtains in printed and jacquard fabrics.
Send Online Query
» Fabric -
The variety of fabrics offered by the organization are: jacquard fabrics, dobby fabrics, grey fabrics, voile fabrics, printed fabrics etc.
Send Online Query
» Bed Linen -
The variety of bed linen comprises of remarkable quilts, bed covers, pillow covers and bed spreads.
Send Online Query
» Tassels -
The attractive range of tassels truly beautify the look of the interiors and include: tie-backs and cushions tassels.
Send Online Query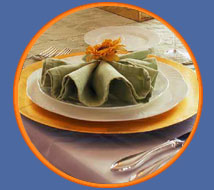 » Cotton Bags -
The high quality, durable and highly stylized bags are available as shopping bags in various printed, dyed and natural forms.
Send Online Query
» Cushion Covers -
Designed to perfection, the cushion covers enhance the look of the décor. They are available in patch work, printed, embroidery and other forms.
Send Online Query
» Kitchen Linen -
Created to excel, the kitchen linen offered by the company are highly sought after and include: aprons, gloves & mittens, potholder, kitchen towels.
Send Online Query
» Table Linen -
The outstanding range of table linen offer colorful touches to the dining table. The line includes: table cloths, table mats & runners, tea cozy, napkins, fruit baskets etc.
Send Online Query
» Durries -
The durries include beautifully designed floor mats and runners.
Send Online Query
» Terry Products -
The wide range of terry products includes: bath robes, bath mats, bath towels, baby bibs, beach towels, dish towels etc.
Send Online Query
Airwill Exports
Mr. K. N. Balu
2, Bharathi Nagar, Main Road
Karur - 639 002, Tamil Nadu, (India)
Tel :
+(91)-(4324)-232212/234412
Fax :
+(91)-(4324)-238212
Email :
info@airwillexports.com
,
kru_airwill@sancharnet.in
D&B D-U-N-S Number
91-853-7197