About Us


Sri Siddeswara Electrical
Enterprises is known as the best electrical contractors in Bangalore India. We take the privilege in introducing our organization as one of the leading class 1 Electrical Contractors in Bangalore Karnataka and give electrical contracting services to clients such as you. It has been our constant endeavor to bring in, the vast experience into play as to fulfill the need of our client. Our electrical contracting services, installation skills and ability to design, program, start up and commission complete systems provides single source solution for all your electric and electrical requirements and makes us the best electrical contractors & electricians in Bangalore.
Being an affordable contractors for electrical equipment & testing equipment we use low-voltage wiring to connect telephones, computers, security systems and fire alarms. We provides electrical installation services to our customers and prove ourselves as a safer electrical contractor for electricals machine who place safety as a priority in their organization and can also show the results to prove it.
We have established our company as a Electrical Contractors & Electricians in 1992. Our 13 years of execution of various types of electrical installation have earned us expertise and experience and have built up a team of highly motivated and devoted professionals. Our Electrical Contracting & Consulting company is equipped with all the latest electrical machines and testing equipments with full infrastructural support for carrying out jobs of any value and nature successfully within the stipulated time schedules. From the enclosed details you will find that we have developed enough experience to choose for your requirement. We assure you that as a leading electrical contractors of Bangalore Karnataka, we have legacy of always being up to the client's satisfaction by way of sound designing, careful and meticulous planning quality of electrical equipment used quality of workmanship etc. We request you to enlist our name in your vendor's list of contractors for electrical tools & equipment and give us an opportunity to serve our quality job. We shall remain at your disposal, therefore, please do not hesitate to contact us for any clarification that you may require.
Equipments & Tools
Being a leading electrical contractors of Bangalore, we also provide electrical contracting services; install and maintain electrical distribution equipment; interior, exterior and municipal lighting; security systems and closed circuit television systems.
S. N0.

Name Of Equipment

Type & Make

Quantity

1.
1000 V InsulatioTester
MOTWANE
1No.
2.
500 V InsulatioTester
NIPPEN
1No.
3.
Lux Meter
LUTRON LX - 102
1No.
4.
Phase Sequence Meter
ME
1No.
5.
Digital Clamp on Meter
MECO DT 2250
1No.
6.
Earth Resistance Tester
MOTWANE
1No.
7.
Welding Machine
3 Phase
4No.
8.
Welding Machine
1 Phase
3No.
9.
Hydraulic Crimping Tool
Jaison
1No.
10.
Hydraulic Crimping Tool
USHAIMAIL
1No.
11.
Hand Crimping Tool
DOWELLS
2Nos
12.
Hand Crimping Tool
3 D
3Nos
13.
Angle Grinder
KPT
2Nos
14.
Cut of Machine
RYOBI
1No.
15.
Power Drilling Machine With Hand
3 Phase Ralliwolf
1No.
16.
1/2" Hand and Power Drilling Machine
1Phase Black and Decker
3Nos
17.
Hammer Drilling Machine
BOSCH
8
18.
Knock Out Puches of Various Sizes Ranging From 3/4" to 4
HIPRO
2Sets
19.
Scaffolding set to a Height of 12 Mtrs
15Sets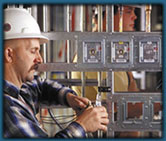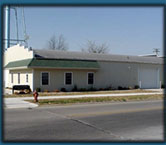 Project's in Hand

1. Commercial complex, Bannerghatta Road, Bangalore

Architects
: B.V.Ram Mohan
Value of Work
: Rs.30.00Lakhs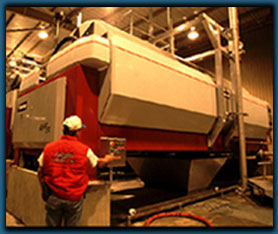 2. PRM Highschool, ITI and PU college Institute, T Narasipur, Mysore
Architects
: Own

Value of Work
: Rs.15.00Lakhs

3. Income Tax Building, Mission Road, Bangalore
Architects
: Own

Value of Work
: Rs.8.00Lakhs
4. Churches of South India (CSI), J.C.Road, Bangalore
Architects
: Own

Value of Work
: Rs.9.00Lakhs

5. Residency Building
Asha Devi
: Rs.6.00Lakhs

: Architect

: Madikar and Nandesh
Banappa
: Rs.3.70Lakhs



: Architect
: Madikar and Nandesh

6. Goteze India Ltd (Escorts) Yelahanka.
Architects
: Own

Value of Work
Rs.3.00Lakhs

Sri Siddeswara Electrical Enterprises
Mr. Siddappa
Address: #332/B, 42nd Cross, 18th Main,
4th "T" Block, Jayangar, Bangalore-560 041
Phone No.: 91-80-26541975
Mobile No.: 98441 09511
Email :
siddeswaraelectricals@gmail.com