Profile
SAIVY MULTI PUMPS PRIVATE LIMITED today is one of the most prominent names in manufacturing of Sugarcane Crusher, pumps & motors oth in India & International market. Established in 1991, the company has managed to stay afloat while the co-starters have either disappered or weakened by the unrelenting competitive nature of the market. In fact the ISO - 9001: 2000 company has not just retained a good position but also given it's contemporary counter parts run for their money by constantly producing pumps of superior technology & quality.
Products
The only thing that has sustained our position is the quality of our products
Special features of our products:
» Easy to carry & install
» Heavy duty & high efficiency even low voltage also.
» Minimize power consumption less maintenance.
Our Product Range Includes:

» Sugarcane Crusher
» Single phase self priming monoset for domestic use
» Single phase monoset for domestic & small scale agriculture use
» Three phase monoset for agriculture use
» Single & three phase open well monosets
» Single & three phase 4" & 6" submersible pumpsets
» 6" X 6" AND 8" X 8" High discharge pumps for aqua culture use
Fresh Sugarcane Juice:
Sukra sugar cane crusher is designed to extract sugarcane juice in safe method. The machine is strong, sturdy and simple to operate powered by 1Hp OR 0.5Hp Single phase motor. The drive is transferred through a reduction gear box directly transferred to a set of hardened steel gear wheels to S.S.Crushing rollers.
Specifications: The side frames are made of graded cast iron and coated with Epoxy paint for protecting from rust. The inner surfaces of the plates are lined with Stainless steel sheet to prevent rust formation. The crushing rollers are made of non magnetic Stainless Steel of grade 304, mounted on S.S. shaft supported by ball bearings/Needle bearings. The chamber area where the sugarcane is crushed is totally covered with Stainless Steel Sheets. The bottom side of the machine is with fabricated steel frame with good paint finish of duarable coatings. The top cover is of Stainless Steel sheet. The motor is controlled by a forward and reverse switch and a safe trip MCB.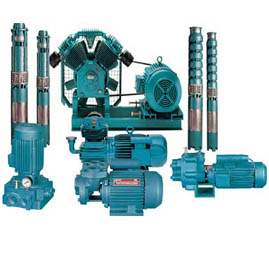 Special Features of SUKRA SUGARCANE CRUSHER:
1. Stainless Steel Crushing rollers.
2. Small Size – Length 23" X Width 23" & Height 25"(Without Stand) and With Stand 57" Height.
3. Power: Single phase 0.5 Hp – Very low power consumption – Required to run only when it is . needed.
4. Single time crushing gives maximum amount of juice (Up to 65% by weight basis) giving purity . in taste. ( Maximum crushing ,out put is 70% only- The left over 5% consists water and it will . be bitter in taste).
5. Totally Enclosed by S.S. covers – Safety to the operator hands. Protects from atmospheric dust . and insects.
6. Needle bearings with double protection seal - No mixing of grease and oil with juice.
7. Easy to maintenance.
8. Good Looking – Appearance. Ladies also can operate easily.
9. Waste Disposal – Waste bagase is collected in a Polythene bag provided at the delivery bend . – prevents contact from insects.
10. No Noise – Smooth running.
11. Filters provided and easy to clean
12. Easy to move around.
PROCESS: The Sugarcane is first passed through first set of rollers and it is transferred to second set of rollers by a plain chute guide. Thus the sugarcane juice is extracted in safe manner. A polythene bag is tied to the outlet cover to collect the waste bagasee and can be disposed as and when it becomes full. This also helps to prevent entry of dust and insects.
USES: The crusher is usefull for extracting sugarcane juice in safe method, high quality, pure, natural fresh juice can be optained. This machine is suitable for all fruit juice shops and restaurants. This machine can also be used by medicine maufacturers and by sugar mills for laboratory uses.
Technical Specifications:
Model SUKRA Super-
1. Power input: SINGLE Phase = 220Volts/50Hz.
2. Drive motor: 1Hp (900 watts) 1440RPM Single phase cappacitor start and run and fan cooled motor.
3. Cappacity of juice extraction: 120 litres per Hour.(330Kgs Crushing per hour)
4. Two pairs of Stainless steel 304 grade crushing rollers with FIXED gap(No provision for adjustment of Gap)
5. Weight: 135Kgs. (Nett weight including packing will be 195Kgs.) 29" Length X 32" Width X 52" Height
Model SUKRA ACE-
1. Power input: SINGLE Phase = 220Volts/50Hz.
2. Drive motor: 0.5Hp (500 watts) 1440RPM Single phase.
3. Cappacity of juice extraction: 60 litres per Hour (165Kgs Crushing per hour)
4. Two pairs of Stainless steel 304 grade crushing rollers with FIXED gap(No provision for adjustment of Gap)
5. Weight: 72Kgs. (Nett weight including packing will be 105Kgs.) 22" Length X 22" Width X 22" Height
6. Top Cover withh S.S.enclosure and bottom frame made of Fiber glass enclosure.
7. Juice will collect in S.S. Chamber and can be taken out through a Jug by opening the front door.
Quality
For us the parameters of good quality are ever changing. What could be described as an acceptable quality year back is obsolete now. Quality of a product is inclusive of how well the product is tailored to the need of the modern times and sometimes may be weather it is a little ahead of it's time. In keeping with these requirments that we have designed our measure and policies of quality control. The high quality of pumps is ensured by several round of checks undergo. First the components procured from market for manufacturing as raw materials, are tested for quality by our experts, once cleared, the manufacturing process get underway. The procedure in closely watched y senior experts. Who after the products are finished, conduct second round of testing before the equipment's are considered fit for the market.
Infrastructure
To go through, the above extremely naunces and cumborsome process, an organization requires a sound infrastructure. We have scores of laours working at the best and latest machinery available in market. We put strong thurst on our gadgetry. Each of them is always under the surviellance of technicians, who rectify minor faults and also inform the authority when a machine requires to be replaced. The later is done to keep the cost efficiency of the gadgets intact.
Contact Us Or Send On Line Query
Contact Person:
Mr. C.R.Anandakrishnan
SAIVY Multi Pumps Private Ltd.
Address:
9/23, Mettupalayam Road, Narasimhanaicken Palayam,
Coimbatore, Tamil Nadu – 641 031, India
Phone:
91-422-3202881
Cell:
+00-91-98946-42116
E-mail:
saipumps@eth.net