Tourist Helpline Services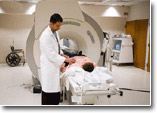 Helpline Ambulance Services are preferably availed by myriads of national and international tourists for various types of emergency cases. Fast flourishing medical tourism in India, has been offering us ample opportunities for serving a large number of international doctors, guests and medical professionals & tourists since the very inception of our ambulance services. Our domestic ambulance services both road & air, help thousands of national tourists every year, most of which being medical tourists and medical professionals.
Road Ambulance Services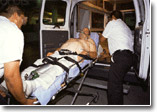 Our punctilious ambulance services are easily and cheaply available for the Road Mobile Services in various parts of India. Our road mobile ambulance services have been extensively utilized from time to time for diverse strategic plans & schemes, of the medical & healthcare departments of various State Governments and Union Government of India. Helpline ambulance road mobile services are also widely used for medical & healthcare services by numerous Non-Governmental Organizations situated across the length and breadth of the country.
Ambulance Services For Events and Road Shows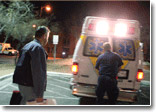 Our Helpline ambulance services are widely used for the emergency services and precautionary measures, during the various types of governmental and private events and road-shows. Our expedient and reliable ambulance services are preferably used for road-shows, product demonstrations, product launches, advertising campaigns, etc. by a large number of national & multinational companies and corporations of the commercial business sector.

Embalming & Transfer of Corpse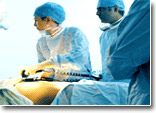 Our well-equipped and expedient Ambulance Services are also available for safe & secure embalming and transfer of dead bodies (corpses) of foreigners, to their native countries most conveniently and economically. So far, our prompt air ambulance services have transferred thousands of corpses of medical patients and victims of accidents and natural deaths, etc. scrupulously, pertaining to every corner of the globe. Our responsible air ambulance services are available 24x7, and are well accessible from all major cities of India.