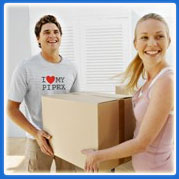 Radhika Relocations Delhi India is one of the professionally managed organization, has established itself as a premium packing & moving services and forwarding company transporting households goods,goods from one place to another place in Delhi and NCR India with an assurance of total safety. Radhika Relocations provide households shifting services,Industrial goods to Delhi, Gurgaon,Faridabad Relocation Services, Commercial Goods,Packing and Moving Services,Marine Insurance Services,Godown Insurance Services and Relocation Services etc From New Delhi,Delhi,Gurgoan, Faridabad, Ghaziabad India.
| | | |
| --- | --- | --- |
| Profile | | |
Radhika Relocations and logistics are a professional company offering tailor made movers and packers services for relocations in any part of the capital city Dlehi and NCR India. Radhika Relocations provide a complete range of packing & moving services and forwarding company, including household goods and business removals, packing and storage and relocation services. From moving the smallest home or a multi-storey office, our standard of care remains impeccable.
| | | |
| --- | --- | --- |
| | Radhika Relocations Services in Delhi and NCR India | |
Transportation Service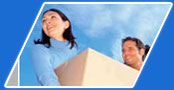 The company Radhika Relocations has continuously provided Relocations customers with safe and swift services that address their needs aptly. Radhika Relocations have a large fleet of vehicles of all sizes for moving all types of consignments like Households shifting services delhi,households shifting services Gurgaon,households shifting services Ghaziabad,car carrier services ,Packing and Moving Services Delhi,Relocation Services New Delhi,Moving Services in Delhi & NCR,Packing Services in Delhi NCR,Marine Insurance Services Delhi,Gurgaon, Faridabad & Ghaziabad,Godown Insurance Services Delhi and NCR,Gurgaon,Faridabad and Ghaziabad
Packing Services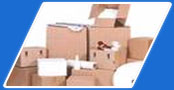 Radhika Relocations carefully select different packaging materials to packdifferent items. Our team uses cartons, pad wrapping and customize crating to pack all these goods.
Moving Services
Properly packing, wrapping, boxing and taping up all your goods and valuables is at least as difficult as moving them. The safe and proper packaging of goods is of paramount importance to us.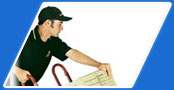 Relocation Services
Radhika Relocations provide relocation services with personal touch and endeavor to achieve utmost satisfaction of customers. We are specialists in handling, packing & shifting of household goods, office goods, commercial equipment and car transportation.
Car Carrier Services
Radhika Relocations car carrier services ensure the safe and quick delivery of your cars and other vehicles. We constantly provide our customers with services according to their needs. There are speciall designed trailers and trucks for a safe and timely delivery of your prized vehicles.

Insurance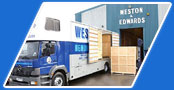 Radhika Relocations provide you the right guidance that enables you to protect the present and make plans for the future. Assuring complete relaxation of mind, we provide Insurance coverage for:
:: Property Insurance
:: Health Insurance
:: Children Educational Fund Insurance

:: Travel Insurance
:: Wealth Insurance
:: Marine Insurance

:: Life Insurance
:: Retirement Solutions
:: Godown Insurance

Empowered by team of experts, who have in depth knowledge of packaging and moving, we are able to deliver proficient services in a short span of time. Our team is highly efficient and friendly. They maintain a close proximity with the customers and work according to the client's specifications to ensure minimum discomfort.


| | | | |
| --- | --- | --- | --- |
| | Radhika Relocations Infrastructure | | |

We are equipped with all the relevant infrastructures to meet every need of our customers. All our employees are highly professional in their respective operations to understand each of your need. We have a vast and efficient fleet of heavy and light duty vehicles to transport your goods safely and accurately. We also have a sophisticated computer system and mechanism to track your goods in transit.


| | | | |
| --- | --- | --- | --- |
| | Radhika Relocations Associated Network | | |
Mumbai
Bangalore
Kolkata
Sri Ganganagar
Sirsa
Abohar
Chandigarh

Head Office Mr. Sunil Aneja

Radhika Relocations and Logistics

Satoshi House, L. S. C.-3, 2nd Floor,

Dilshad Garden

New Delhi - 110 095 (India)

Phone

: (11)-22572638,64548188/99

Mob :

9312240969 / 20055527 / 9911922993

E-mail : radhikarelocations@gmail.com

Mr. Ravi Aneja, Sales Executive.
Radhika Relocations and Logistics
6th Mile Store, opposite Mata Mandir, Delhi U.p. Border,
Post office Chikamber Pur, Ghaziabad,
Phone : (0120)-2623425 / 2627425 / 2628425
/ 20055527
Mob : 9312240969 / 9212044559


Mr. Suraj Pal Chauhan
Radhika Relocations and Logistics
Neelam Chowk, Bhiwadi (India).
Phone : 01493-224225 / 510237
Mob : 9212116524